Bifold Doors are quickly becoming the back door of choice in homes across Dunfermline, Fife & Edinburgh. These doors are available from many installers in either uPVC and/or aluminium varieties. When closed, these doors look like a whole wall of glass. When open, the Dunfermline homeowner can enjoy superior levels of ventilation.
It can be difficult knowing what to look out for when choosing a bifold door. That's why the SRJ team has created this advice article on Bifold Doors- What are the Options & Benefits.
---
Aluminium v uPVC
The first option for your bifold doors is the choice of material. Many double glazing installers offer uPVC and/or aluminium bifold doors. Each profile offers a range of benefits and features, such as increased security, thermal performance and weatherproofing capabilities. With uPVC, you enjoy a door that will offer years of lasting quality. The uPVC profile is low maintenance and won't require years to maintain.
Aluminium bifold doors are the far superior option, with aluminium able to offer up to 40-years of quality use. The slimmer profile can accommodate larger panes of glazing, letting more light flood into your Dunfermline property. There is more choice of colour with aluminium doors, with any RAL colour available. Both profiles can have the number of panes customised to suit the available space at your property.
---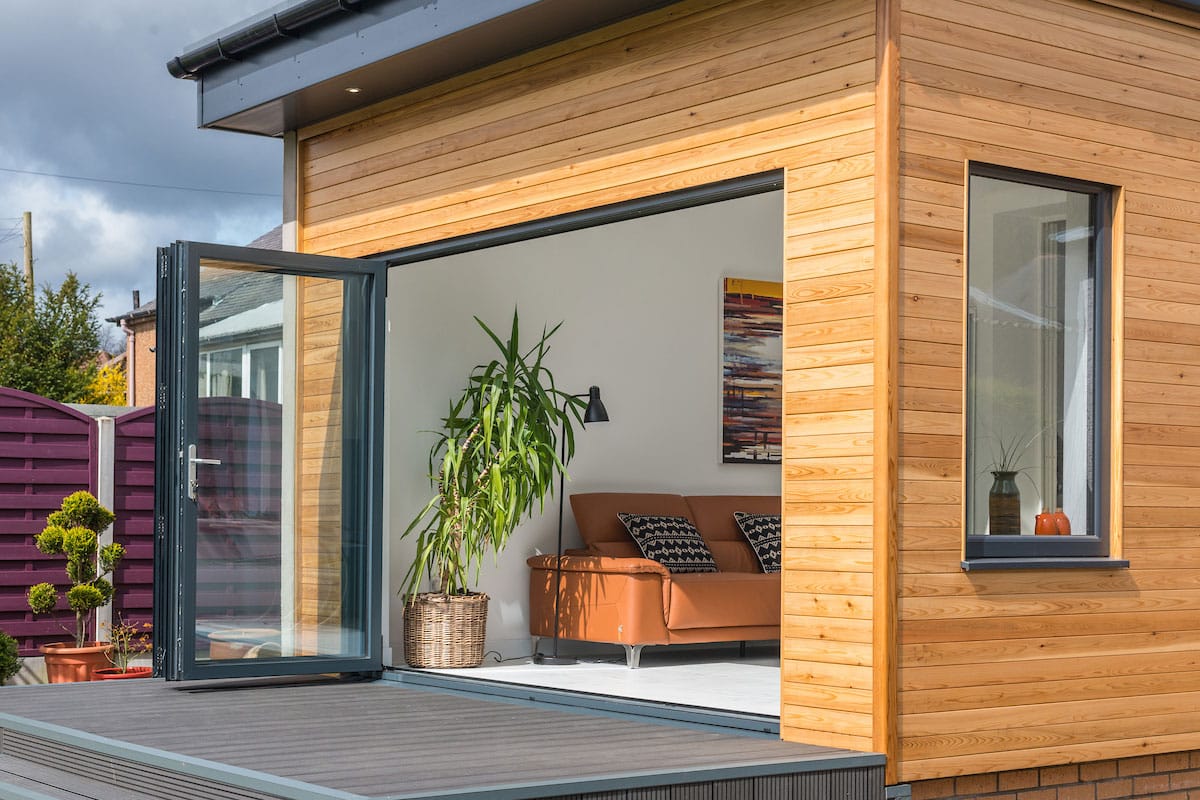 ---
Connecting Your Home to Your Garden
Bifold Doors allow the Dunfermline homeowner to make full use of their garden year-round. In the summer months, these doors can be opened in a concertina style, bringing outdoor life inside. In the winter, the large areas of glazing within these back doors will not only flood your home with light but allow you to still make full use of your garden. You can take in the changing of the seasons from the comfort of your home.
Secure Design
Both the aluminium and uPVC bifold doors are designed to protect your Dunfermline home from modern burglary methods. As with many back doors, multi-point locking works alongside the frames to create a high level of security. Weak spots that could be exploited are eliminated, giving you peace of mind your home is protected.
---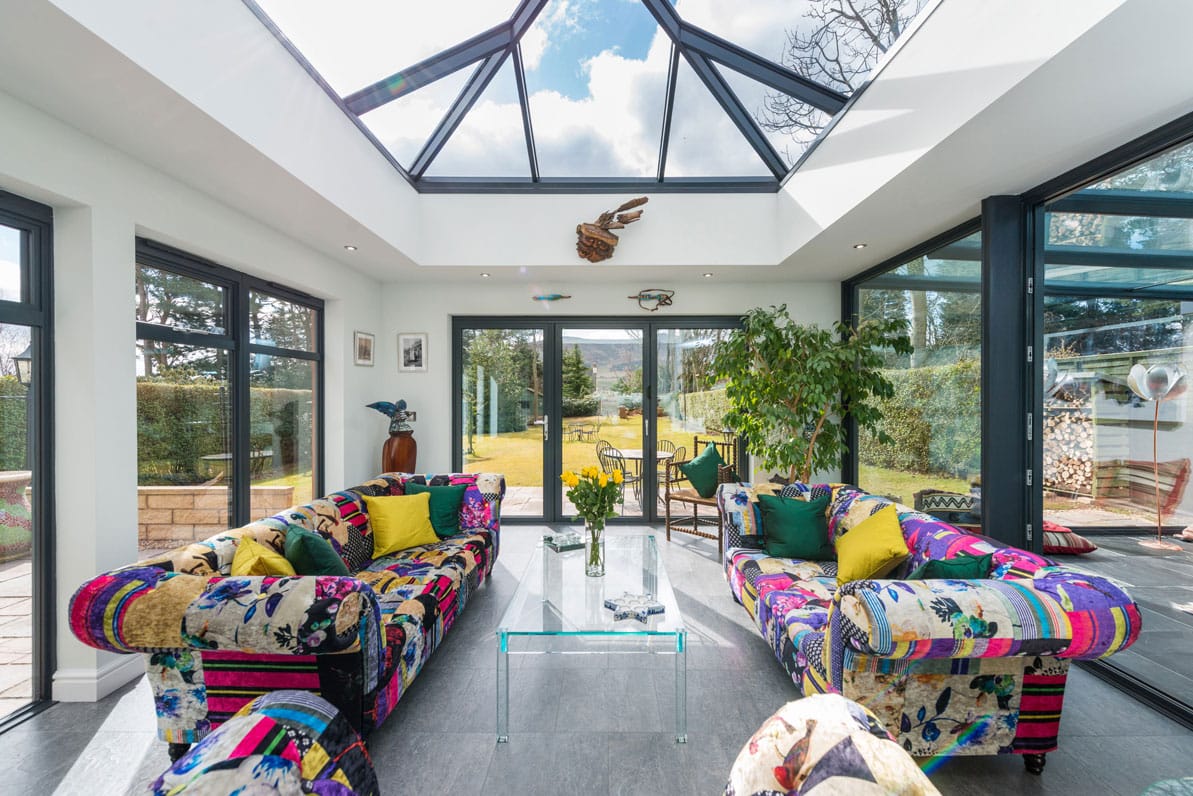 ---
Thermally Efficient Design
The modern materials used in both uPVC and aluminium bifold doors will boast a thermally efficient design. The frames are either thermally broken or multi-chambered, and work alongside the glazing panes to trap in pockets of warm air. Many installers offer double or triple glazing, letting you increase the thermal performance of your home.
Bifold doors can help reduce the carbon footprint of your home. With heat trapped for longer within your Dunfermline property, you'll start to rely less upon your central heating for warmth. This will lead to lower energy bills, giving you more money to spend on the things you enjoy. As your energy consumption lessens, so to will the carbon footprint of your home.
Weatherproof Capabilities
The weatherproofing capabilities of bifold doors prevent cold draughts or damp from compromising the comfort of your property. Even in the strongest storms, you the weatherseals fitted around these doors will keep out the elements. The profiles themselves will not warp, bow, rot, twist or flake, retaining their quality for many years to come.
---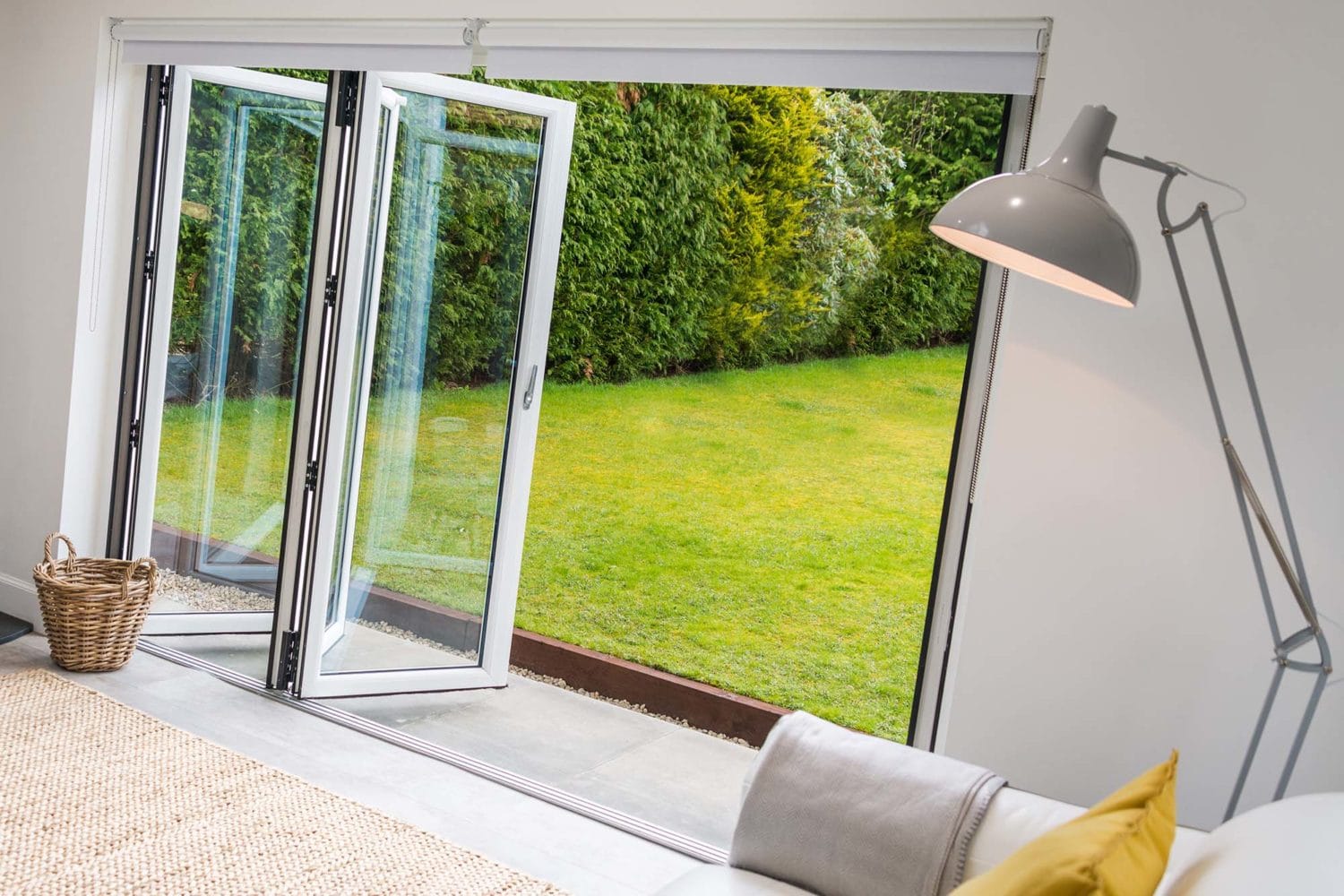 ---
Have You Been Inspired to Get a Bifold Door?
If so, don't hesitate to get in touch. The SRJ team can be contacted at 01383 851 951 or you can fill out our online contact form and we can offer advice on bifold doors.
For those who want to choose SRJ for bifold doors, you can start a quote. Just enter a few details to receive a bespoke estimate, with no obligation to book.
Or why not book a visit to our showroom. Call us to book an appointment.
Categories: Help & Advice