The short answer is yes, it does. Garden rooms are a cost-effective way to create a unique space in the home. They won't just improve the life of the current homeowners but also impress prospective buyers, should you wish to sell your property in the future.
By investing in one of our garden builds you will create a convenient space that suits your requirements. All our garden rooms come with toughened double glazing, insulated floors, walls and roof, rubber membrane roof, and external cladding as standard. With our free design consultation and site survey, our team of experts will work with you every step of the way.
Our garden rooms are the perfect solution for homeowners looking to provide extra space and increase value. We have years of experience installing garden rooms and extensions across Fife, Edinburgh, Falkirk, West Lothian, Midlothian, East Lothian, Stirling, Dundee, Clackmannanshire, Perth & Glasgow.
Increase Your Floor Plan With No Hassle
Home extensions are big home improvement projects that can be disruptive, overwhelming, and expensive. A garden room allows you to enhance floor space within your home with as little hassle as possible. It can be used for a range of purposes including bedrooms, home offices or gym areas.
A garden building is a separate space in the home that offers total privacy, allowing you to transform it into a space to work, relax or play. They are more cost-efficient to install than home extensions and loft conversions but will help boost the market value of a property.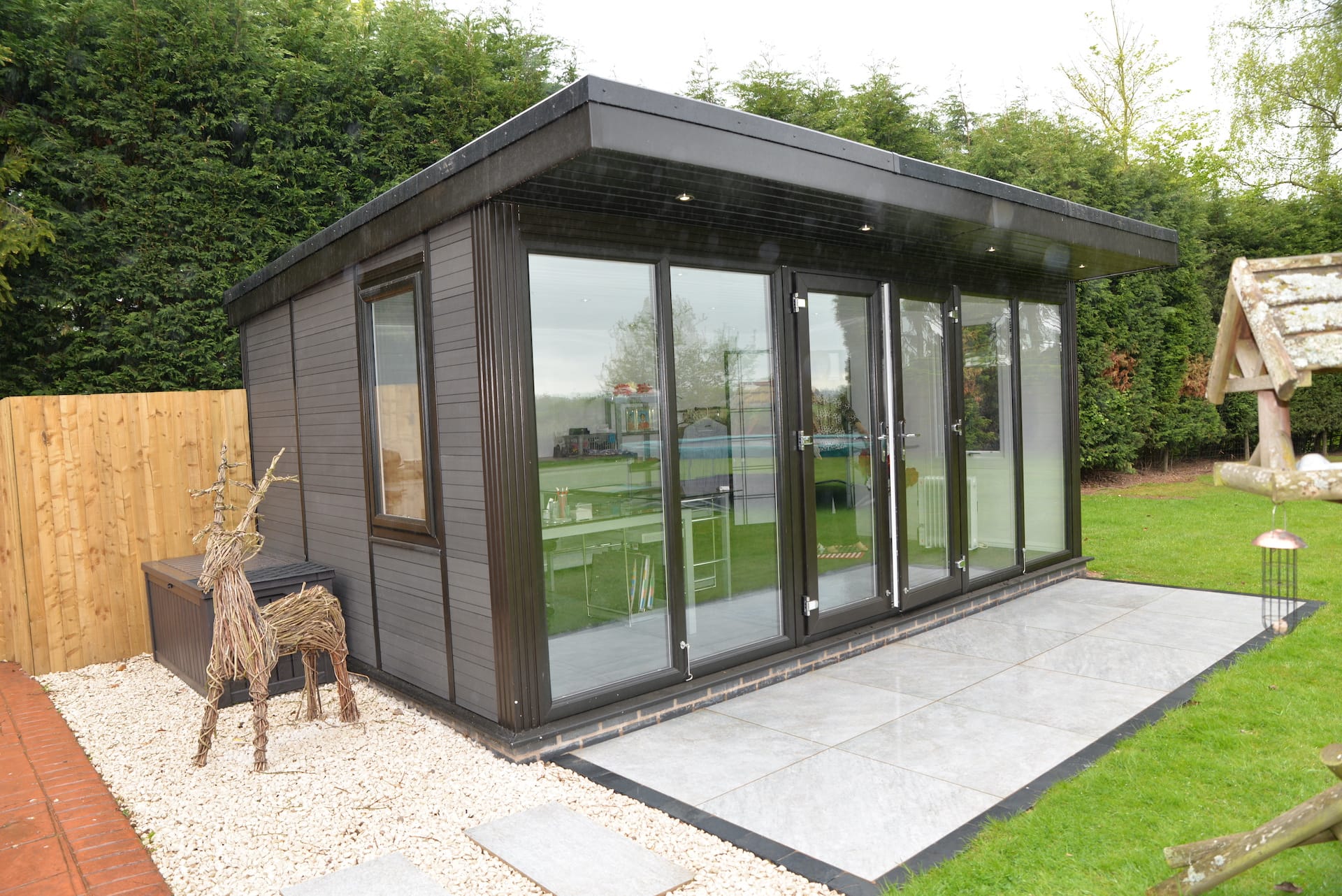 Add Visual Appeal
Garden rooms are aesthetically pleasing and desirable features to modern and traditional homes alike. Having a garden room at your home will create more interest in your property should you put it on the market.
The higher number of viewings your property has, the quicker the sale will be. Features like garden rooms will always interest people and make them want to view the property. The more interest, the more likely you are to get the full asking price. A garden room may make potential buyers pay the full asking price as they won't want to miss out on your home.
Long Lasting Installation
We incorporate high quality double glazed windows into our garden rooms, which guarantees homeowners will experience market leading energy efficiency and weather protection for many years to come.
Regardless of the style of doors that you choose to install into your garden room, every profile has been fitted with high-security multi-point locking systems as standard. Both the windows and doors featured in our garden rooms have been rigorously tested prior to installation to ensure that they can withstand even the most determined burglar.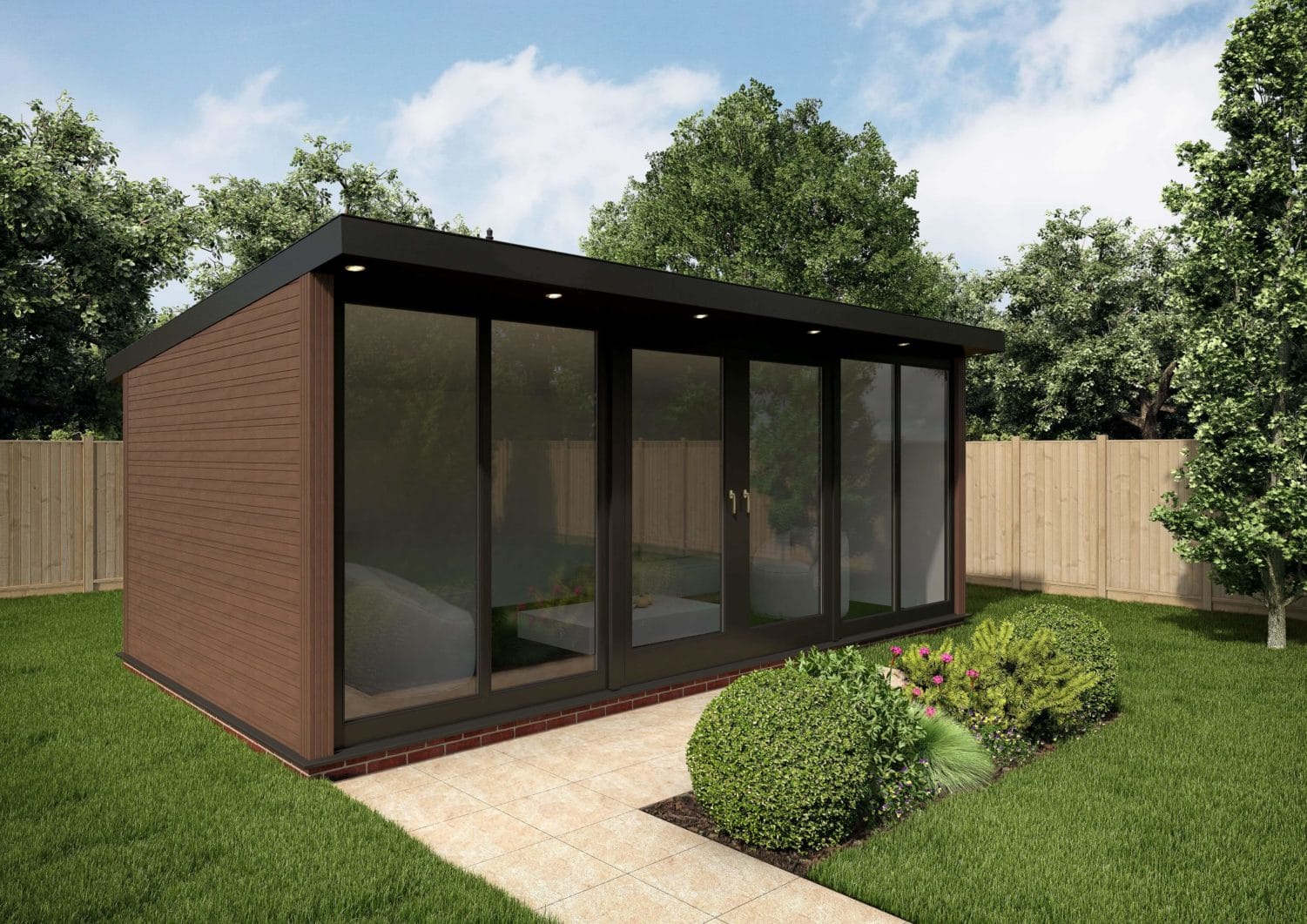 Spaces To Work, Relax Or Exercise In
For many people, having a dedicated office space that is peaceful, private and comfortable is an essential feature for prospective buyers. Many of us work from home, whether they require an office space, a studio or somewhere to start their own business from.
Estate agents are now noticing that many prospective buyers are asking for home offices, or space that can make the ideal work from home office. A garden room provides a mental and physical distance from the home, creating the perfect work/life balance. Leave your home and the chaos of family life without worrying about a long commute on public transport.
If you have transformed your garden room into a gym, this could also be appealing to prospective buys. They may appreciate the space dedicated to your fitness goals, where they can't be interrupted by other members of the household.
You may also use your garden room for other hobbies or as a studio. No matter what you currently use it as, prospective buyer will see it as a desirable space that they can transform to meet their own requirements.
How Much Value Will A Garden Room Add?
Garden rooms can add 1.5 times the value to your home, depending on the size and the quality of the room. Boost the market value of your home by 5% to 15%, thanks to the modern and stylish garden rooms we add to a home.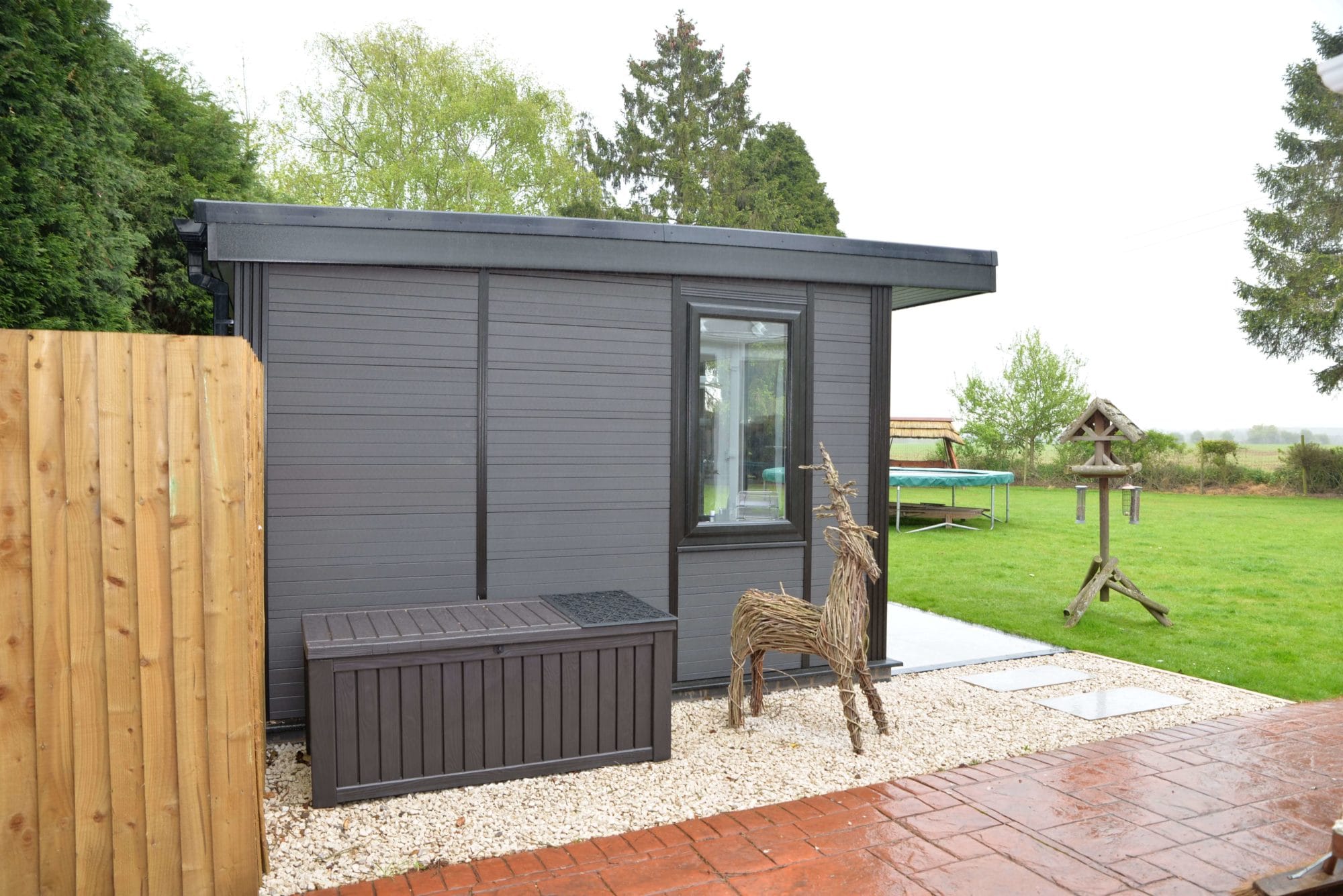 Garden Room Prices
If you're interested in installing one of your garden rooms into your home, please do not hesitate to get in touch with our team. You can contact us directly by calling 01383 851951 or filling out our online contact form. Our team will be happy to answer your queries and help you get the best kerb appealing garden room.
You can also use our innovative online quoting engine to get a bespoke price tailored to your specifications. It's free, works on all devices and comes with zero obligation to purchase. Why not book an appointment to see our double glazing in person at our showroom.  You can also speak to us face to face, where we can offer impartial advice.
Categories: Conservatory, Help & Advice
Tags: garden rooms