At SRJ Windows, we offer plenty of conservatory roofs to homeowners across Scotland. When choosing a conservatory roof, there are many different styles to go for, each with its benefits, giving the homeowner lots of choices. We offer four conservatory types to choose from, so in this article, we will go through the different designs in detail and explain why they will be suitable for your property.
To get the best out of your conservatory roof, we work with Ultraframe, which is one of the leading market installers. The replacement roofs they offer are an ideal upgrade to your old polycarbonate or glass roof. They can be customised to your needs and style so the conservatory will stand out from the crowd.
When choosing a solid conservatory roof option, we have the Livinroof range from Ultraframe. This is an extremely versatile roof which delivers outstanding levels of thermal efficiency. This option is the first roof to give you complete flexibility and customisation so that it can be used all year round. The roof is available in styles such as Victorian, Lean To, and Edwardian, so our customers can choose from plenty of different options.
The Livinroof contains plenty of elements that allow you to put in a range of lights and speaker settings. It also hosts a weekend gathering or party by making the room brighter, giving you plenty of space to entertain your guests. The warm tiles give your home outstanding thermal performance as they will give you a low U Value of 0.15. Choose a decorative cornice if your guttering looks unsightly, and you want to hide it. This will help the roof look beautiful and ensure the conservatory is pleasing to the eye. Moreover, the Livinroof is structurally secure enough to withstand winds and hurricanes up to 130mph. This helps you relax in your home, whatever the weather.
We also offer Glass Roofs for your property. A glass roof is visually appealing because it brings light into your home. This is a unique selling point because it will help save money on your energy bills. Not only that, but you will increase your Vitamin D levels, boosting serotonin and your mood. They are effective at bringing natural light into space because they give incredible sky views, making sunlight easier on your home. This will also create a welcoming space in your home and make it an attractive space to spend time in.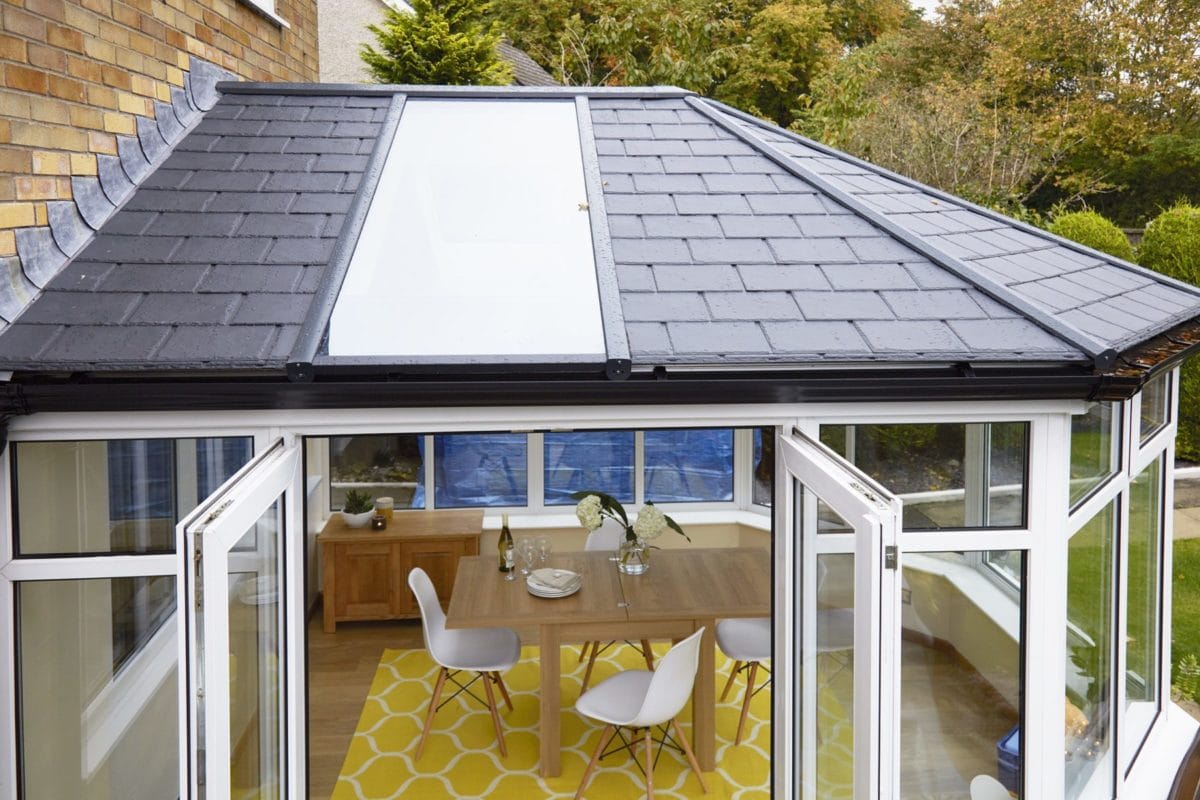 A glass roof will increase your home's value because it looks fantastic. The stylish and modern aesthetic will attract visitors and potential buyers because they will see a design that is structured and well built. This design looks like a bigger space and increases comfort for anyone who wants to relax in your conservatory. The Glass Roof we offer from Ultraframe is rigid because it withstands tough weather conditions, while the twin bolts hold every bit of the conservatory in place. Many customisable options, such as bespoke colours, can be put in place to boost your conservatory's look.
Furthermore, we offer the Ultraroof, which is amongst the strongest roofs on the market. This style is designed to offer a lightweight solution that gives your home outstanding thermal efficiency ratings. The roof also offers many different glazing options to make your conservatory look beautiful. This is designed to turn your glass room into a suitable living space that gives you style and comfort. A beautifully authentic tiled finish gives off a beautiful and sleek aesthetic.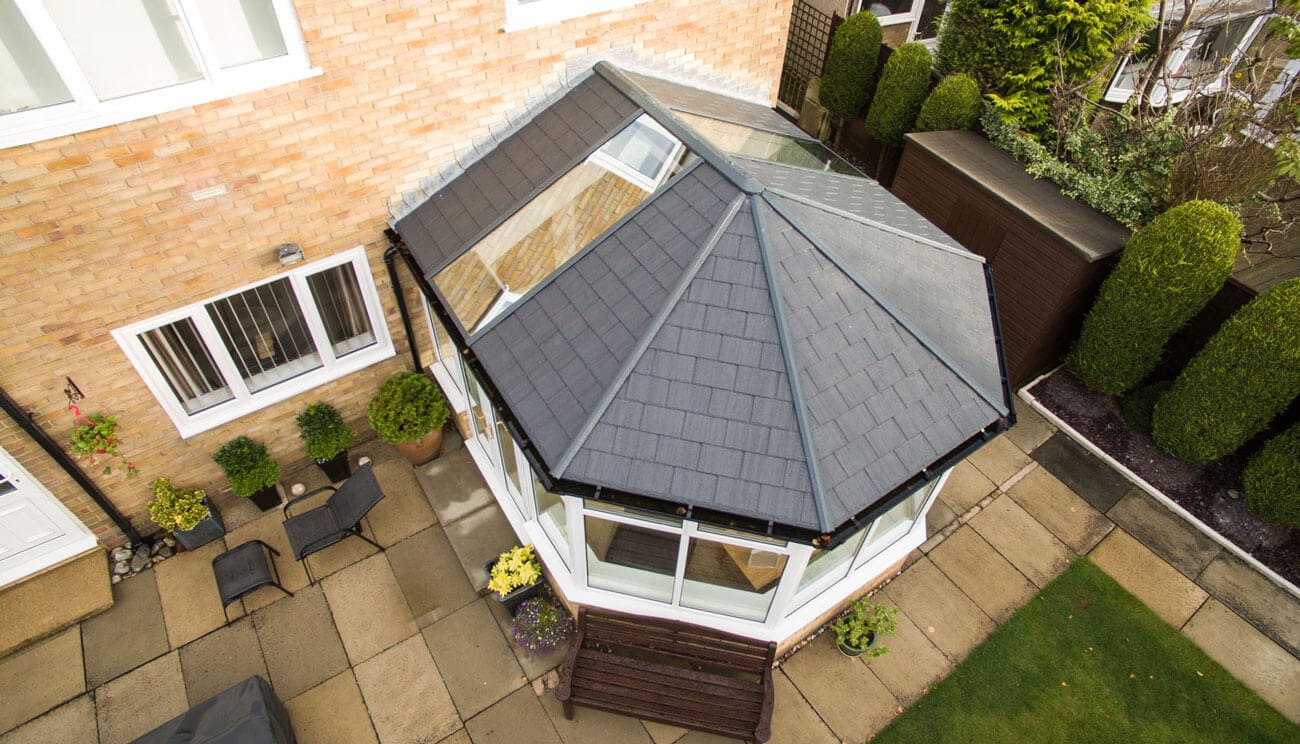 What's more, you will get some of the warmest insulated pelmets on the market because you will get unrivalled thermal performance with thermally broken rafters. This means natural heat will enter your home much easier while saving money on your energy bills. Whatever roof you go for, there is something that is right for you. We also offer unbeatable lead times so your roof will be installed promptly and efficiently so you can enjoy it sooner.
We hope this article has helped you understand the different roofs we offer and why you should choose them. All of the roofs are fit and bespoke to your needs and keep your home warm and comfortable all year round.
If you would like to get in touch with us about our conservatory roofs, our friendly team will be on hand to help you. Give us a call at 01383 851 951 or fill out our online contact form, and we will get back to you straight away.
Categories: Conservatory
Tags: conservatory roofs, different types of conservatory roofs