There's no worse feeling than waking up in the morning to see condensation in your conservatory. Unless you wipe your windows dry, the only way you can clear it is to open the windows and doors of your extension to allow it to ventilate, or through buying a dehumidifier. This, of course, isn't a long-term solution, as it will lead to higher energy bills. That's why we've put together a few tips on how you can prevent condensation within your conservatory.
How Does Condensation Build Up in my Conservatory?
When they are originally built, a conservatory is air and water-tight, keeping heat within your Dunfermline home for longer, protecting it against the changeable weather.  This doesn't always mean that your conservatory will be well ventilated. As the temperature drops outside, warm water vapour within your extension will build up and turn into liquid as it touches the surface. If left, condensation could cause detrimental problems for you and your home. Untreated condensation can cause mould, which can not only damage fabrics but also have a negative effect on your and your family's home, with the potential to cause breathing issues.
Water vapour is produced constantly through day-to-day activities, with breathing alone helping to contribute. When cooking, cleaning and drying clothes are brought into consideration, the water we produce every day saturates the air until it reaches dew point, whereby the vapour has turned back to moisture. This happens on the coolest surface, which in winter is usually the window.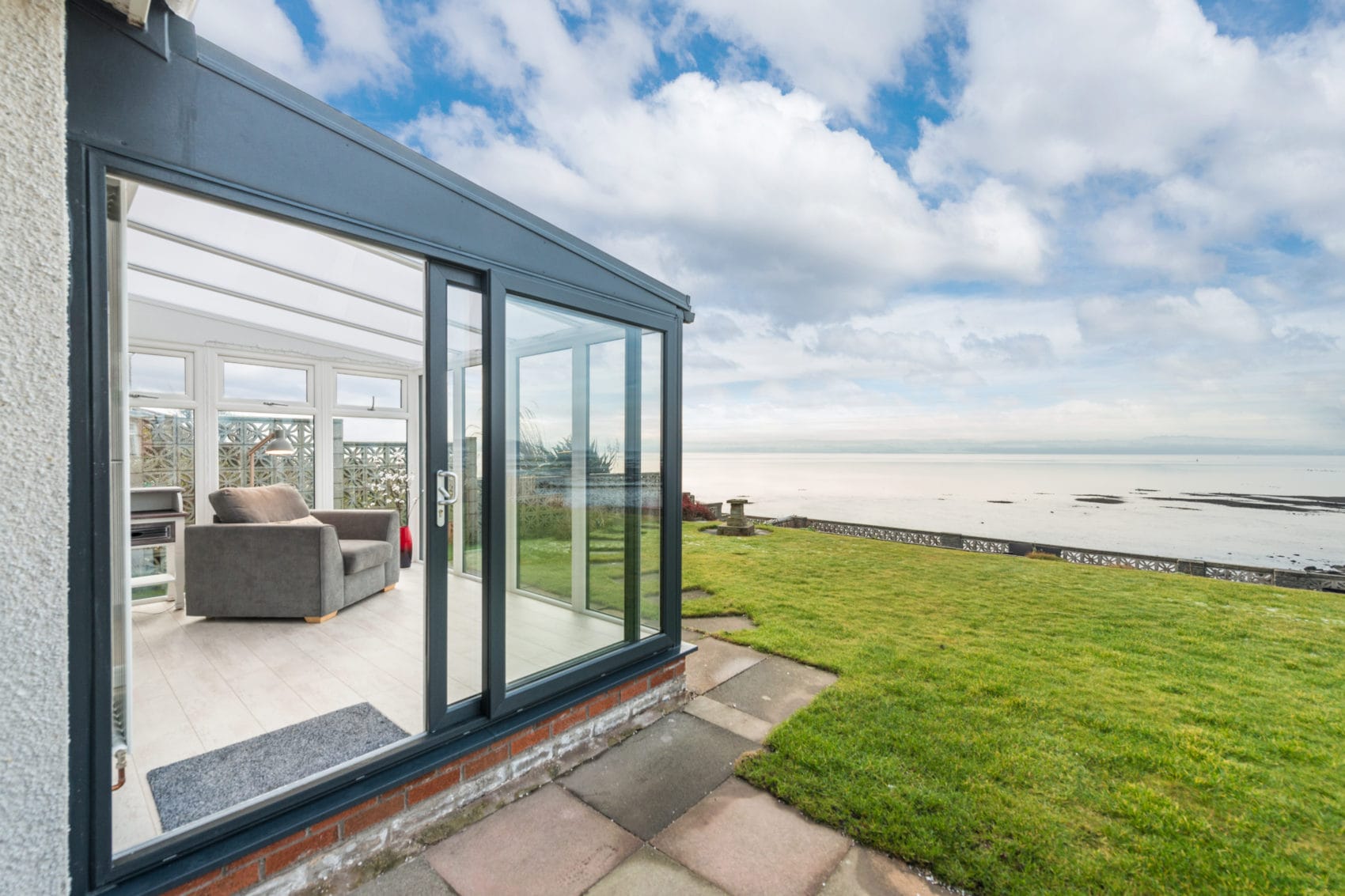 Tips to Prevent Condensation Within Your Conservatory
Be Tactful When Using Appliances
One way to prevent condensation within your Dunfermline conservatory is to be sensible when you're using appliances. When cooking, it's worth using cooker hoods which will help to draw in any steam given off from cooking. If you can, vent tumble dryers outside to prevent any build-up within your property. Finally, keeping your home warm and prevent condensation from forming on the walls of your Fife property.
Ventilate Your Home & Conservatory
The best way to prevent condensation build-up is to have good ventilation in your home. Although it may seem counterproductive to open windows when you're trying to keep your room warm, the results will pay off. Simply leave windows slightly ajar for a few hours per day to allow air to circulate throughout the room. Leaving the door of your conservatory to the rest of your home open will reduce the risk of condensation build-up.
When Drying Your Clothing…
Make sure your laundry is not drying in your conservatory. This will only lead to higher levels of moisture, which will lead to more condensation within your property.
Be Sensible With Decorative Plants
Although a plant may be a nice addition to any conservatory or extension, it's got the potential to increase the condensation of your conservatory. Plants produce moisture, so in the winter months, it might be sensible to place any plants outside.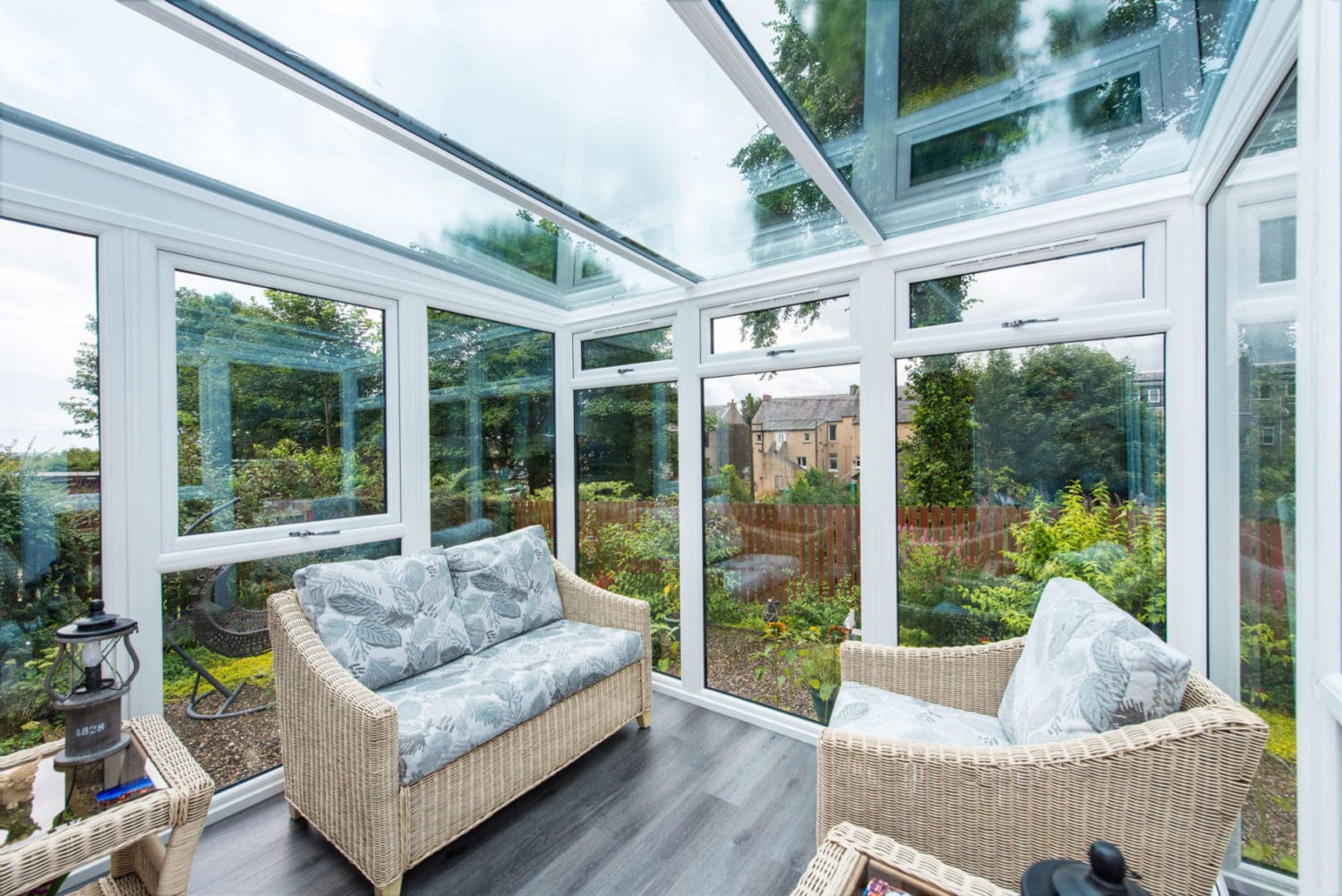 Ensure Your Window is Not Covered
If your window is covered by a blind or a curtain, this will trap moisture against the window. By having blinds or curtains open, you'll allow for airflow within your home and reduce the potential for condensation.
New Double Glazing
If your conservatory is old, or perhaps only using single glazing, invest in modern double glazing products. Double glazing acts as another barrier to trap in heat within your home, reducing the risk of colder windows. A brand new double glazed window or door could make a big difference. The multi-chambered profile and newer glazing will keep heat retained in your home for longer, not only reducing your energy bills but helping reduce condensation within your Dunfermline home.
Get Trickle Vents for Your Windows
Trickle vents are an effective way of preventing condensation in your home. If you are looking to go down the route of new double glazing, these vents slot at the top of your window. This lets you open and close the vent, allowing for air to flow into your home.
Condensation Catcher
If a trickle vent or new window isn't possible, this is the perfect alternative. The condensation catcher will remove dampness caused by humidity, which will not only prevent bad odours but prevent mould.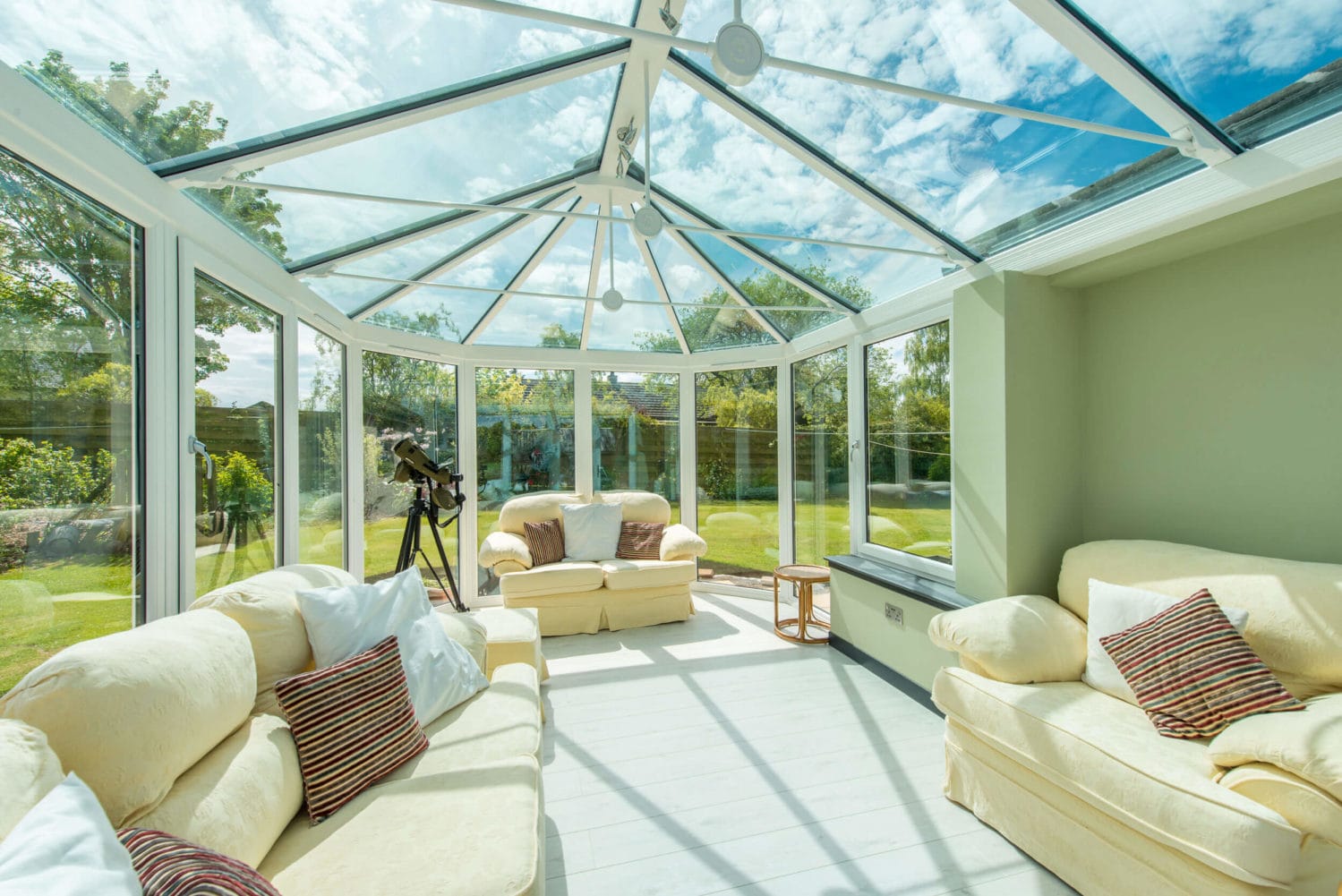 Get a Quote to Improve Your Conservatory
If you'd like to prevent condensation in your conservatory, then don't hesitate to get in touch. You can call our team on 01383 851 951 or fill out our online contact form.
For those who know what double glazing they need to improve their conservatory, why not start an online quote. Just enter a few details to begin your quote.
If you'd rather see our product range face-to-face, then visit our showroom. Not only will you be able to see our excellent product range but you'll be able to discuss with a member of our team how we can improve your home. Our showroom is based at Macintosh House, Innova Campus, Viking Way in Rosyth.
Categories: Conservatory
Tags: condensation, conservatory, house extension