Modern windows and doors are available in a wide range of materials. Choosing the best door or window design for your property can be challenging. The majority of contemporary profiles are made from high grade uPVC, but timber and aluminium designs also have their benefits. At SRJ Windows, we have been improving homes across Scotland for over 30 years and our experts have put together this guide to the different materials used in the production of windows and doors today. Keep reading to discover which material best suits your home improvement needs.
---
Timber Windows & Doors
Nothing quite compares to the classic appearance of traditional timber windows and doors. When properly maintained, wooden profiles have a timeless appearance and add a touch of authenticity to properties. Unfortunately, timber can struggle to stand the tests of time and can be susceptible to weather damage. If you can't say goodbye to timber frames, be sure to invest in profiles made from high grade materials and be prepared to maintain them regularly over the years.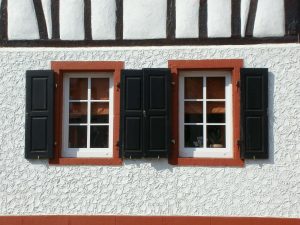 ---
Pros:
Timber works as an effective natural insulator.
Wooden frames never go out of fashion.
Timber frames bring character and charm to homes of all ages.
When well maintained, timber windows and doors can last for several decades.
Cons:
Wood needs to be regularly cared for the be protected from damp and weather damage.
Poorly maintained timber profiles can allow cold draughts to enter the home.
Insect infestations can lead to premature deterioration of timber frames.
Paint can flake off wooden windows and doors and spoil the overall appearance.
Timber is susceptible to weather damage and can lose its shape over time.
Wooden windows and doors are often not budget friendly.
---
Aluminium Windows & Doors
If you are looking for unbeatable strength, look no further than aluminium windows and doors. Aluminium is a lightweight material that boasts exceptional strength. If you are looking to install large glazing panels, aluminium has the muscle to support heavy glass without compromising its function or appearance. Aluminium is also extremely easy to care for and will not succumb to weather damage. Many window and door styles are available with aluminium frameworks and offer many benefits to modern homeowners.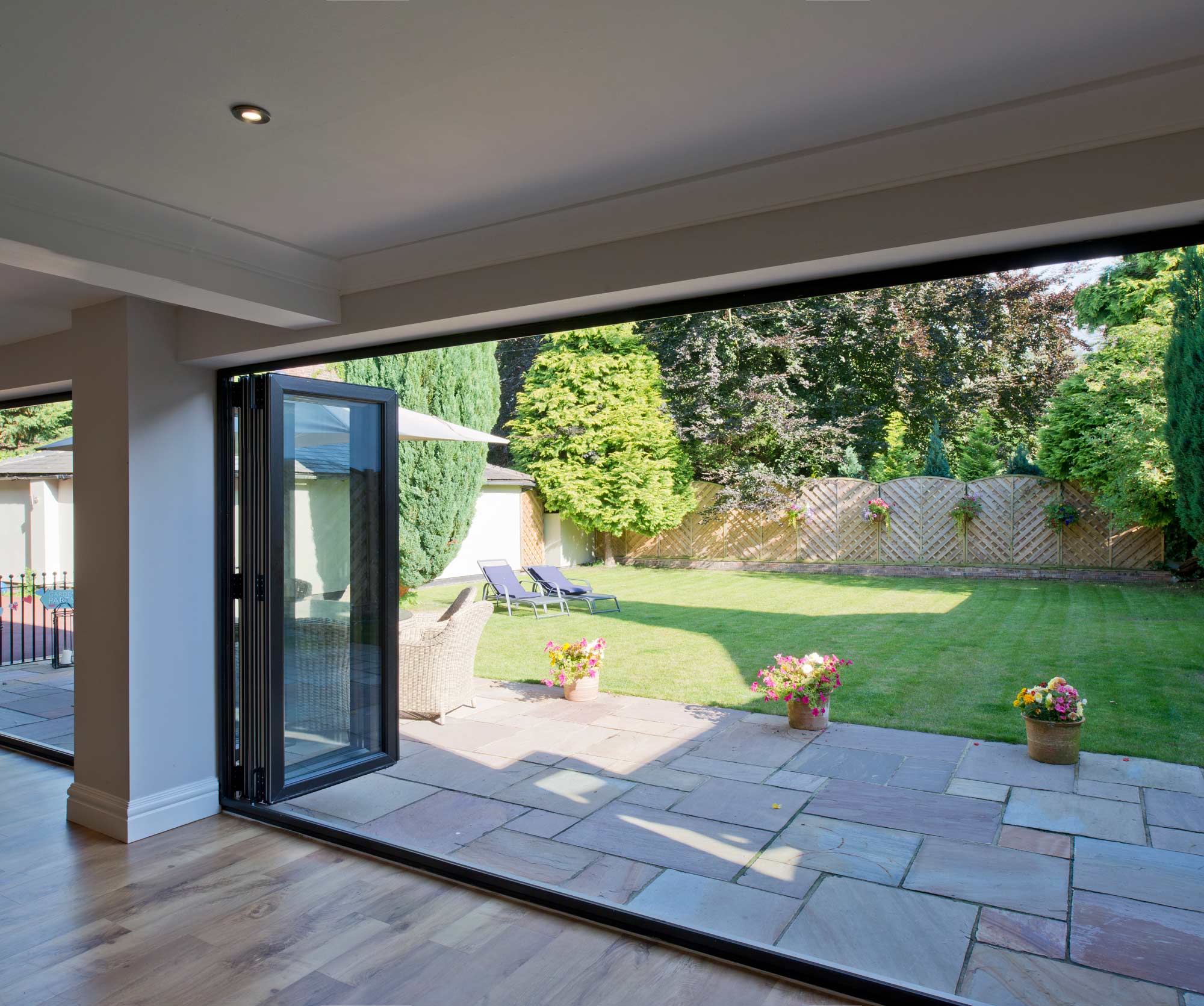 ---
Pros:
Aluminium is lightweight but strong, meaning it is easy to install and can support heavy loads.
The material is durable and weather resistant.
Aluminium frames require minimal maintenance and are easy to keep clean.
Offers a wider range of design options as aluminium can be easily formed into different shapes.
Recyclable material
Aluminium windows and doors are often more cost-effective than solid wood structures.
Cons:
They do not have the 'timeless timber' aesthetic that many homeowners desire.
Aluminium can be prone to water staining.
It can be more expensive than profiles made from other materials (such as uPVC).
They may not offer as effective thermal performance as wood or uPVC – due to the fact that aluminium is a conductive metal.
---
uPVC Windows  & Doors
The majority of homes built today are fitted with uPVC windows and doors. The reason being their undoubtable quality. This popular material is easy to maintain and can offer exceptional all-round performance. If you are looking to personalise your home, contemporary uPVC can be easily painted in a whole host of colours and the finish will stay looking its best for many years. No matter what harsh Scottish weather beats at your home, uPVC is weather resistant and will not deteriorate in strength or aesthetics like traditional timber. uPVC windows and doors provide reliable insulation and will keep homes at a comfortable temperature throughout every season.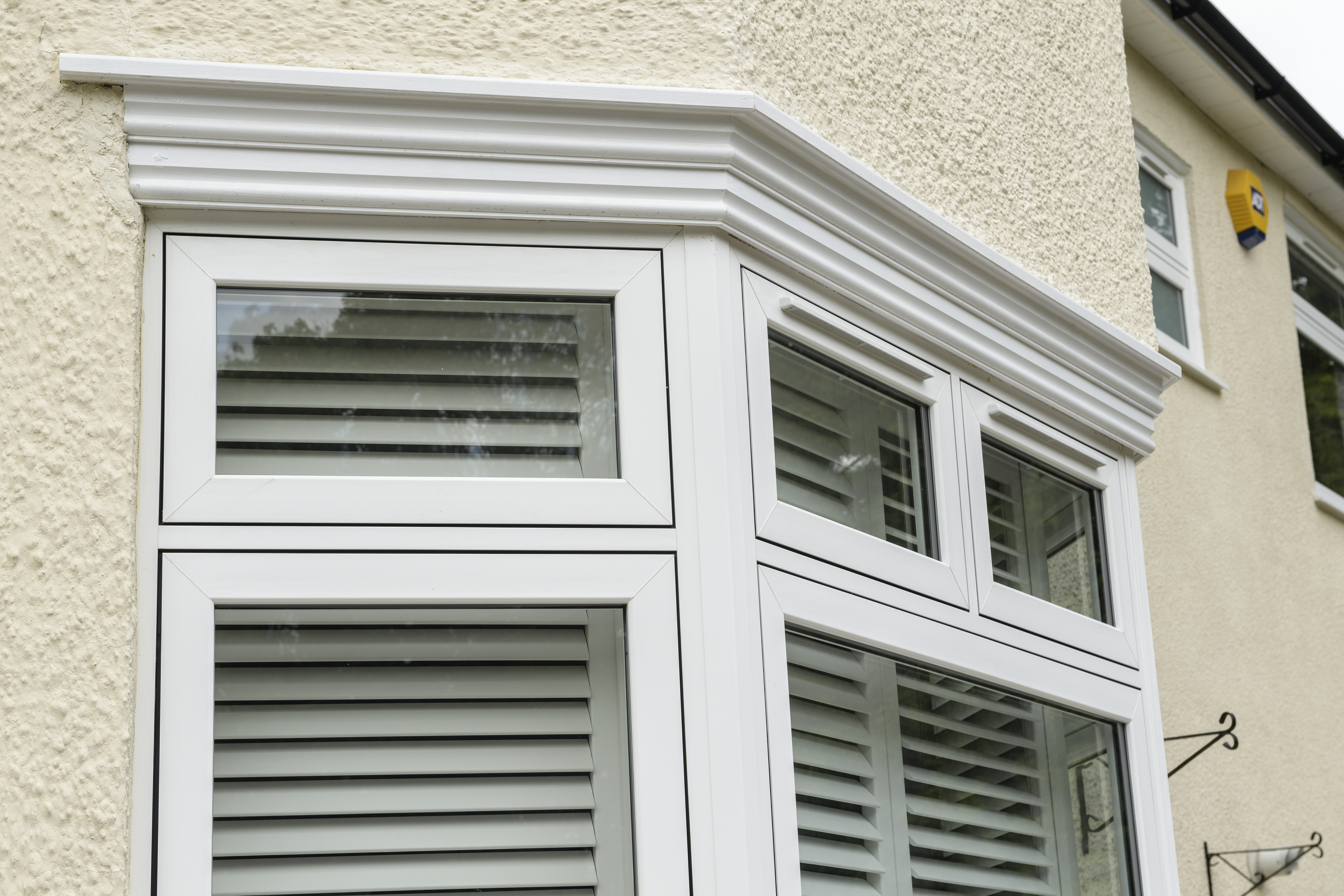 ---
Pros:
Durable and low maintenance.
Effectively moderates heat transfer, keeping homes a pleasant temperature in winter and summer.
Low maintenance and easy to clean.
Offer reliable long term performance.
More cost-effective than aluminium and timber profiles.
Can be easily customised to suit properties of all ages.
Weather resistant.
Our uPVC profiles are fully recyclable.
Cons:
Old fashioned uPVC may discolour due to sunlight exposure (this is not an issue with contemporary uPVC windows and doors).
They may not be approved for use in listed buildings or properties in conservation areas.
Some styles and colours do not have the same personality as traditional timber profiles.
---
Which Type of Door Material is Best?
All window and door materials have their own individual advantages and disadvantages. No single material is the perfect choice for every homeowner and the type of profile you choose will depend on the following factors:
How much money do you want to spend?
Do you have the time and money to maintain the frames?
What aesthetic are you hoping to achieve?
Do you live in a listed property?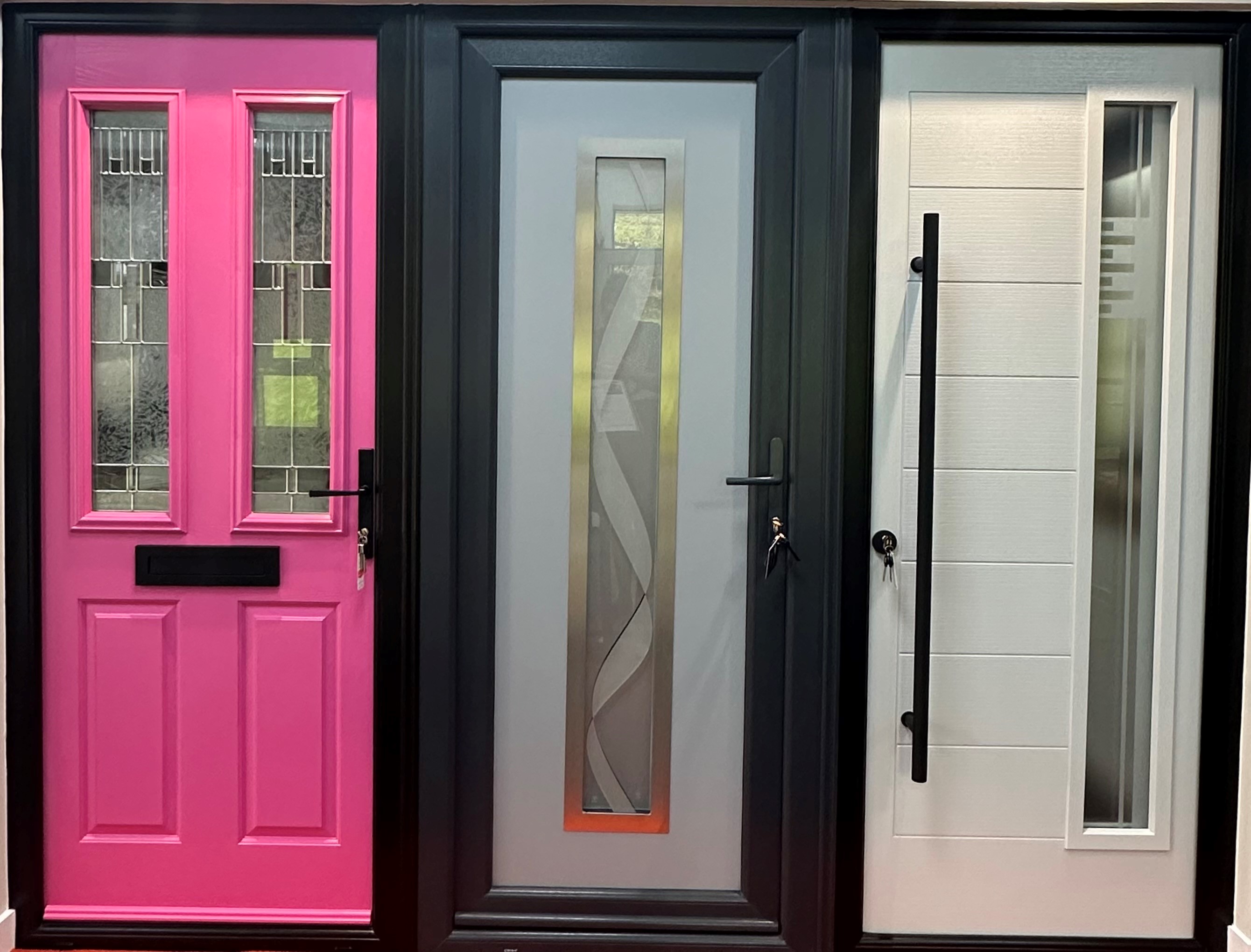 Once you have answered these questions, you will be in a better position to choose the best window and door material for your property. While timber and aluminium windows and doors have their benefits, we believe that uPVC is the best material for the majority of modern homeowners. uPVC can be customised with woodgrain foil finishes to replicate a traditional timber look, or coloured with durable paint to add a burst of colour to your home. Energy efficient and weatherproof, uPVC windows and doors offer reliable heat regulation and will maintain their 'just like new' appearance for well over a decade.
All materials have their pros and cons and if you need help deciding, the team at SRJ Windows are more than happy to answer your window and door queries.
---
Upgrade Your Home With SRJ Windows
Are you thinking about upgrading your home's windows and doors? If so, don't hesitate to get in touch with the SRJ Windows team. We have been improving homes in Scotland for more than 3 decades and our expert installers can transform your property with high performing uPVC, aluminium and double glazed products. Contact our team today by calling 01383 851 951 or filling out our online contact form.