When you think about conservatories, you may well picture them being used on sunny days, perhaps sitting with a glass of wine and enjoying the view. However, conservatories can be used all year round, and are actually popular in Scotland, where the winters can be long. Giving you a space that feels outdoors but is still warm and cosy, there are many ways you can use a conservatory. If you live in one of the areas of Fife with amazing views of the hilly countryside, then a conservatory can be a great addition to your home, but they're also suitable for small gardens with lots of designs available. Here's how a conservatory can make the Scottish winter more bearable.
Enjoy Your Garden Year-Round
If you have a beautiful garden, you want to enjoy it as much as possible, but if you're shut in your home then you might not see much of it during the long winter. A conservatory allows you to enjoy the outdoors without the chill. You can add French doors that can be opened when the weather gets warmer, and closed during the winter, so you still get a floor to ceiling view of the garden. With some comfortable furniture, your conservatory will soon become a great place to sit with a cup of tea.

More Space; More Light
If your home is smaller, you may feel a little claustrophobic during the winter months when we tend to spend a lot of time indoors. Creating more space and light with a conservatory, perhaps with features such as Velux windows, effectively gives you another room that you can use for whatever you like. Some ways conservatories can be used include:
• Playrooms
• Second living rooms/family dens
• Dining areas
• Extensions to an existing room – I.e. a kitchen
• Sun room
• Growing plants
If you sometimes feel that your home is getting smaller and you need more space, then a conservatory is often a much easier addition than an extension, and less expensive.
Warm Space
Some people are concerned about heating their conservatory during the winter months. Modern conservatories are much better insulated than their older counterparts, which means they're more energy efficient, and installing uPVC windows can cut down on the heating cost. If you already have an older conservatory, then check it for draughts, as this can make it harder to heat. Adding blinds can also help to trap the heat inside, as well as providing shade in the summer.
If you have your conservatory built in a sunny spot, then it's more likely to warm up, as it'll trap sunlight even on chilly days. You can extend your central heating system into the conservatory, which is cheaper than running heaters, or add underfloor heating.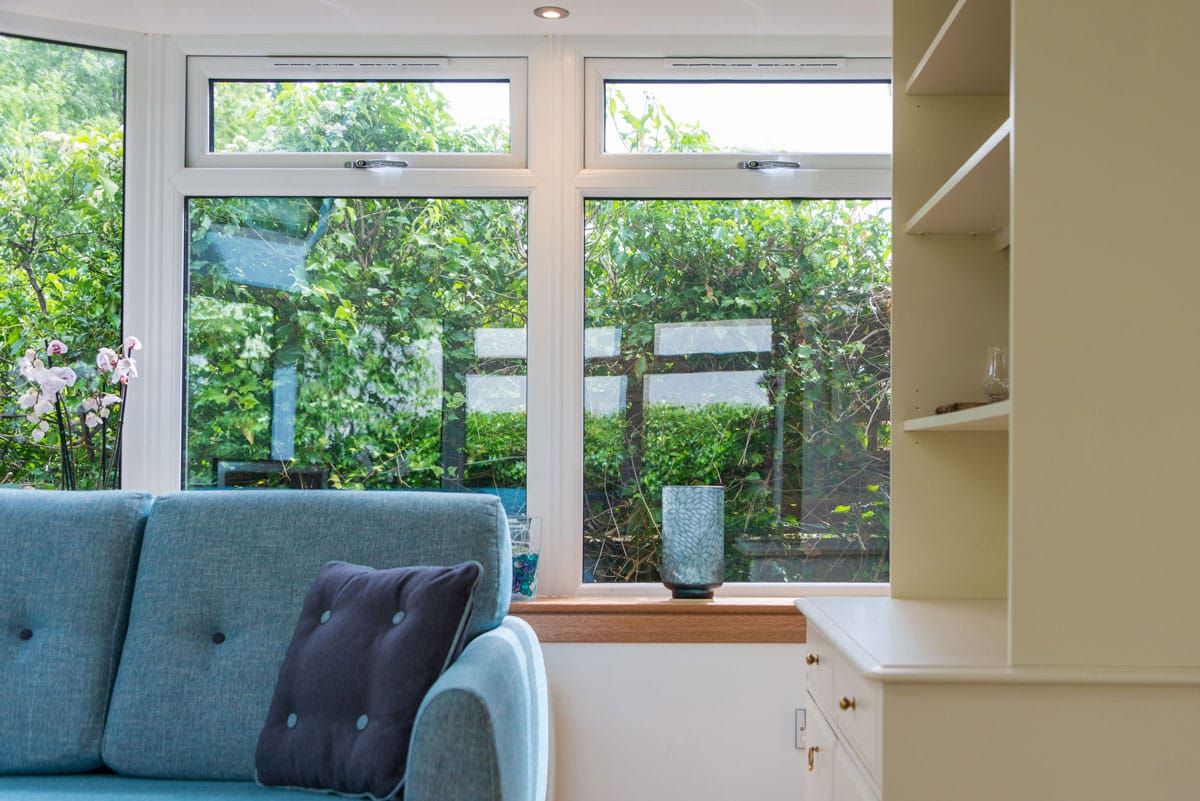 Start to Improve Your Home today with SRJ Windows
To find out more about how a conservatory can improve your home, call SRJ windows today on 01383 851 951, or visit our showroom for design inspiration at Macintosh House, Innova Campus, Viking Way, Rosyth, near Dunfermline, KY11 2UU.
Categories: Conservatory