Whether you live in a modern new build or a traditional country home, the front door you choose for your property can make a big first impression on your visitors. It's a focal point for any building's entry, setting the scene for the comfort of your interior.
Although home improvement trends continually evolve, composite doors and uPVC doors continue to be the two most popular materials for homeowners in your local area. So why should you replace your front door and why do we recommend composite doors?
What Are Composite Doors?
Composite doors are crafted using a range of different high quality materials. They are thicker than uPVC alternatives, measuring about 70mm, for enhanced levels of security, thermal efficiency, and durability.
While composite doors mimic the appearance of traditional, solid timber doors, they won't warp in the same way. Warping happens when a wooden profile is exposed to temperature changes and moisture, causing it to expand and contract against the grain. Unlike timber alternatives, cold draughts won't find their way in.
Our composite doors have been manufactured using an internal core far superior to timber and carbon alternatives, using stable fibre glass reinforcement to ensure the profile withstands adverse weather conditions without cracking and warping.
We work with carbon and timber materials because they can expand, contract and bend with time and with wear. These doors also use thermally broken aluminium thresholds which improve accessibility and prevent condensation.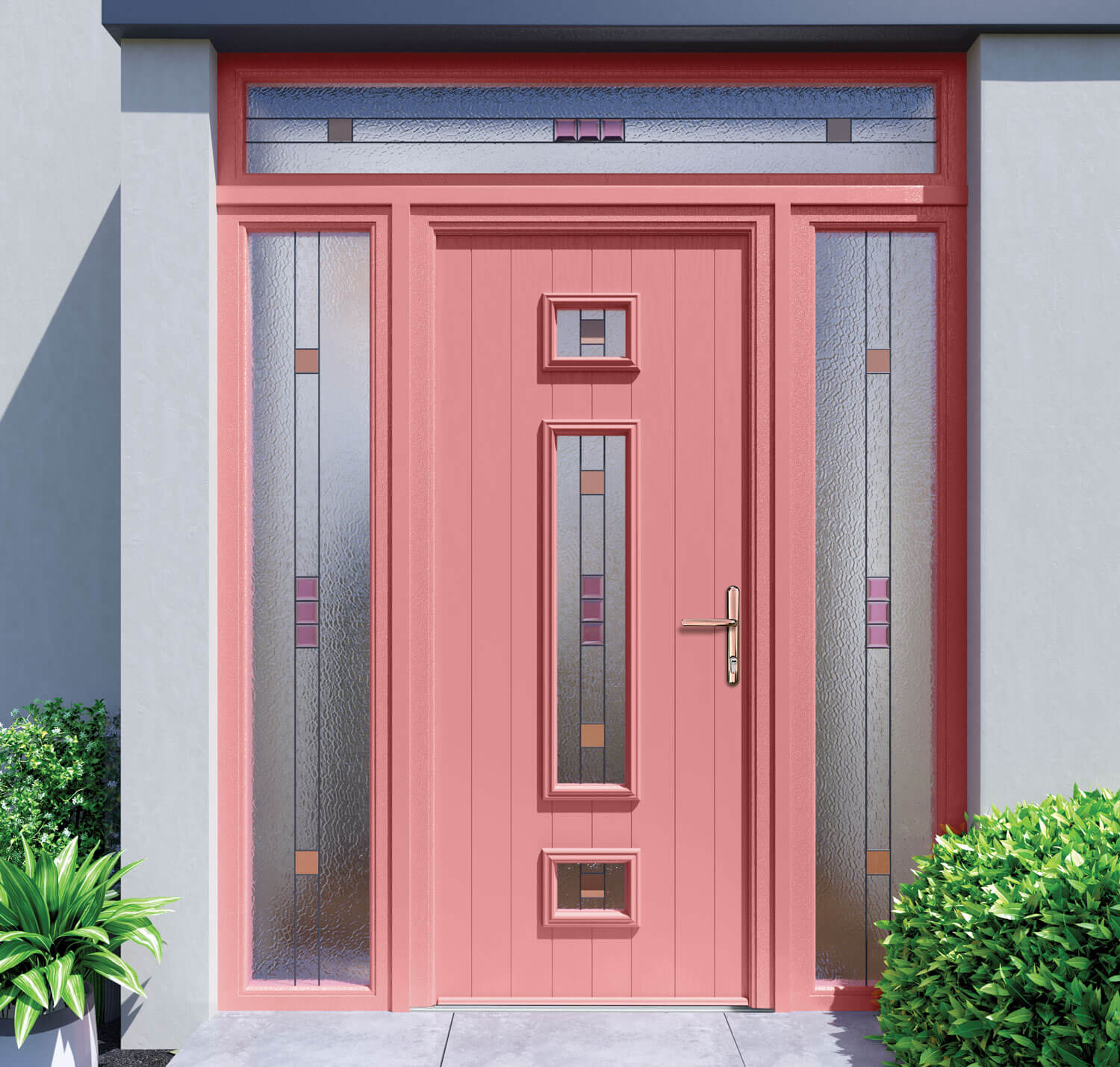 What Is The Difference Between Composite Doors and uPVC Doors?
While composite doors are more expensive than their like for like uPVC alternatives, they deliver a selection of benefits. This is because they are made using high quality materials and advanced manufacturing techniques.
Due to the manner our premium-quality composite door is manufactured, they are usually much thicker than uPVC doors. Our composite profiles are 44mm, in comparison to 24mm uPVC alternatives. The reinforced core of our composite doors delivers a superior level of security for your home. This means composite doors are highly robust, although both materials are strong and resilient.
Even without the enhancement of any additional locking mechanisms, door furniture or hardware, composite doors are a resilient physical barrier between your property and the external world.
Both materials are long lasting and easy to maintain. This means, once installed into a home, need very little upkeep to look as good as the day we install it. Simply wipe the door and profile down with a damp cloth every now and then keeping it looking its best.
Lifespan wise, you should expect a high quality composite door to last – if it is correctly maintained. For our range of uPVC doors, the life expectancy is slightly less, but again this also depends on how well maintained the installation is. Either way, you are making a fantastic investment for your home.
Are Composite Doors Better Than uPVC Doors?
While composite doors might command a higher price than alternatives on the market, it's worth bearing in mind that they are a money saving investment for any home in the area. They deliver superior levels of energy efficiency, which could help lower your energy bills. They will also protect your home from burglars and modern burglary techniques.
uPVC doors are crafted purely using plastic, which still makes them an effective solution for homes across the UK. The main appeal of uPVC doors is their affordability and their increased thermal efficiency. Composite doors offer the same level of functionality only delivering to a higher standard, making them a superior choice to the traditional uPVC door.
Should you wish to sell your property in the future, prospective buyers will love these sturdy yet visually appealing installations.  Get in touch today to learn more about the benefits of choosing composite doors over uPVC. Either choice to make, you will enjoy a high quality installation from an experienced installer.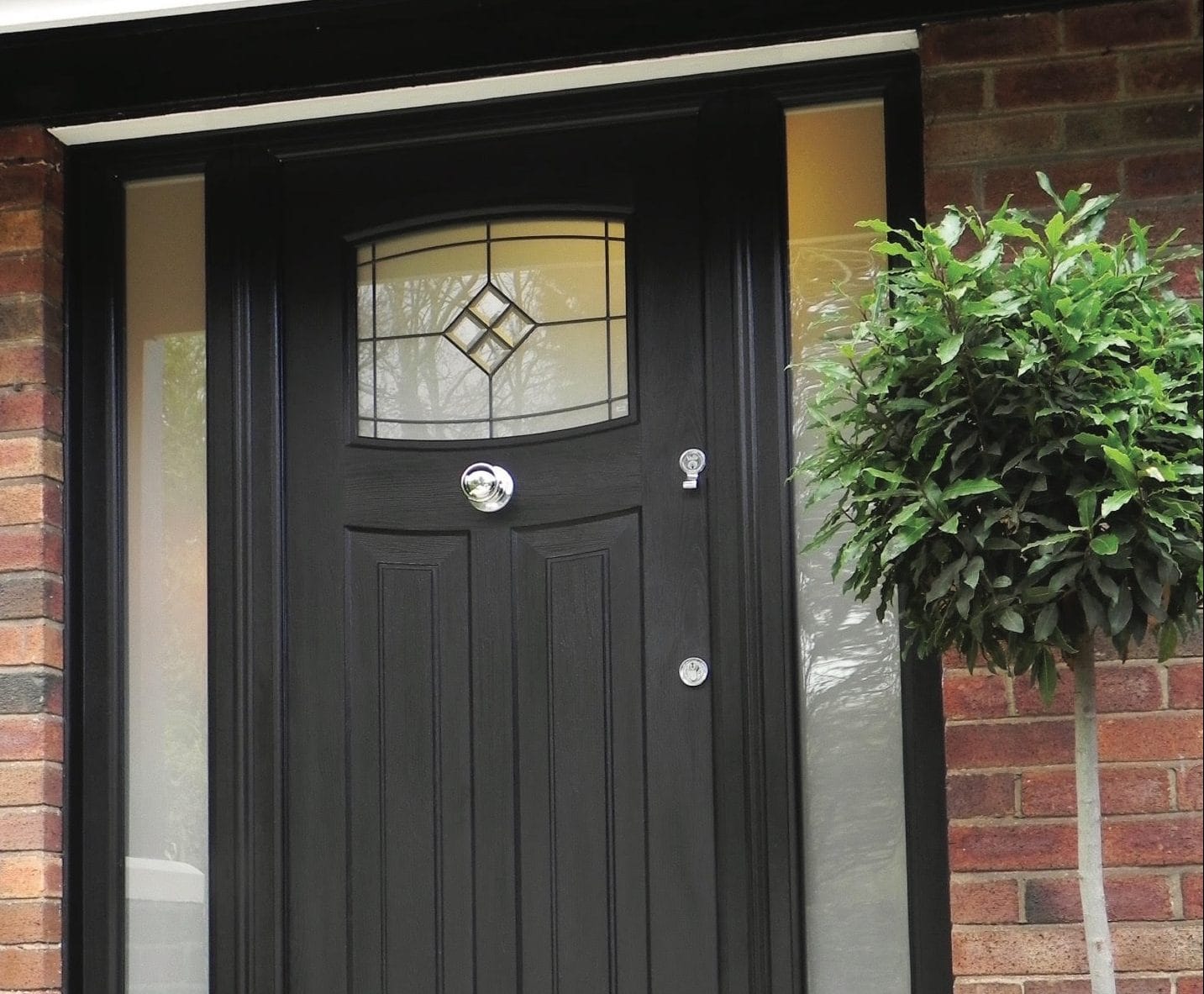 Install a Composite Door Today
If you would like to learn more about installing composite doors inside your home, please get in touch with us today. You can call our eager to help team on 01383 851 951 or fill out our online contact form and we'll get back to you as soon as we can.
For those who have a specific door installation in mind for their home, start an online quote. Simply input your details and we'll send over an estimate tailored to your specific requirements. It's easy to use and works on all devices.
Alternatively, book a visit to our fantastic showroom. Not only will you be able to see our industry leading product range in person, but you'll be able to discuss them with our friendly yet knowledgeable team face-to-face. Click here to book your appointment today!
Categories: Doors, Help & Advice