The right home improvement project can completely transform your home. While some installations never go out of style, others can become dated and unfashionable. If you are considering enhancing your home this year with a double glazing project, the experts at SRJ are here to share the top trends of 2023 with you. Whether you are looking to add more space to your home or want to lower your heating bills, you can find an effective and trending solution in this article.
Blending Interior & Exterior Spaces
A popular trend this year is blending indoor and outdoor spaces. With a high quality orangery or conservatory, your home can flawlessly blend with the stunning seasonal scenery of your garden.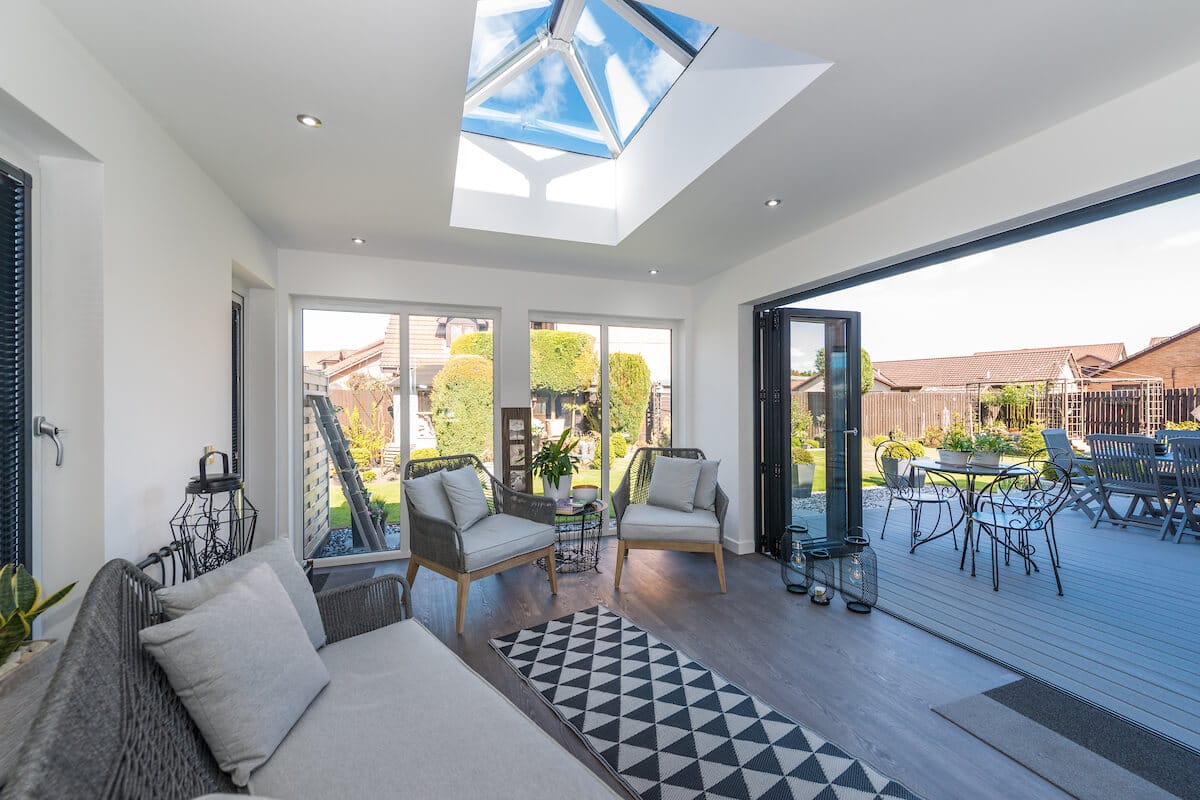 Alternatively, you can create a seamless connection with your indoor and outdoor spaces with an aluminium bifold door installation. SRJ aluminium bifold doors are made of high grade and robust materials that fold in a concertina style. The way these doors open and close means they can be used as a great space saving solution while also giving homeowners undisturbed panoramic views of their garden space.
More Natural Light
Natural light never goes out of style, but in 2023, we are seeing more and more people opting for larger windows, bigger doors and spacious double glazed conservatories. As brighter spaces often make homes feel larger and more inviting, a popular solution to keep up with this trend is our stylish bay windows. You can have up to seven glass panes in our bay profile, which invites maximum levels of sunlight into your home.
Energy Efficient Double Glazing
The UK is currently amid a cost of living crisis, and energy prices are soaring. More and more homeowners are trying to find ways to combat expensive living costs and energy bills. A great solution to this problem is SRJ's double glazed windows. We offer a wide range of energy efficient windows, including casement windows, sliding sash windows, aluminium frames, flush sash designs and tilt & turn profiles.
All our windows are available with high performance double glazing, specifically designed to provide exceptional heat retention all year round. With multi-chambered profiles and the latest glazing technology, you can benefit from reduced energy bills in 2023.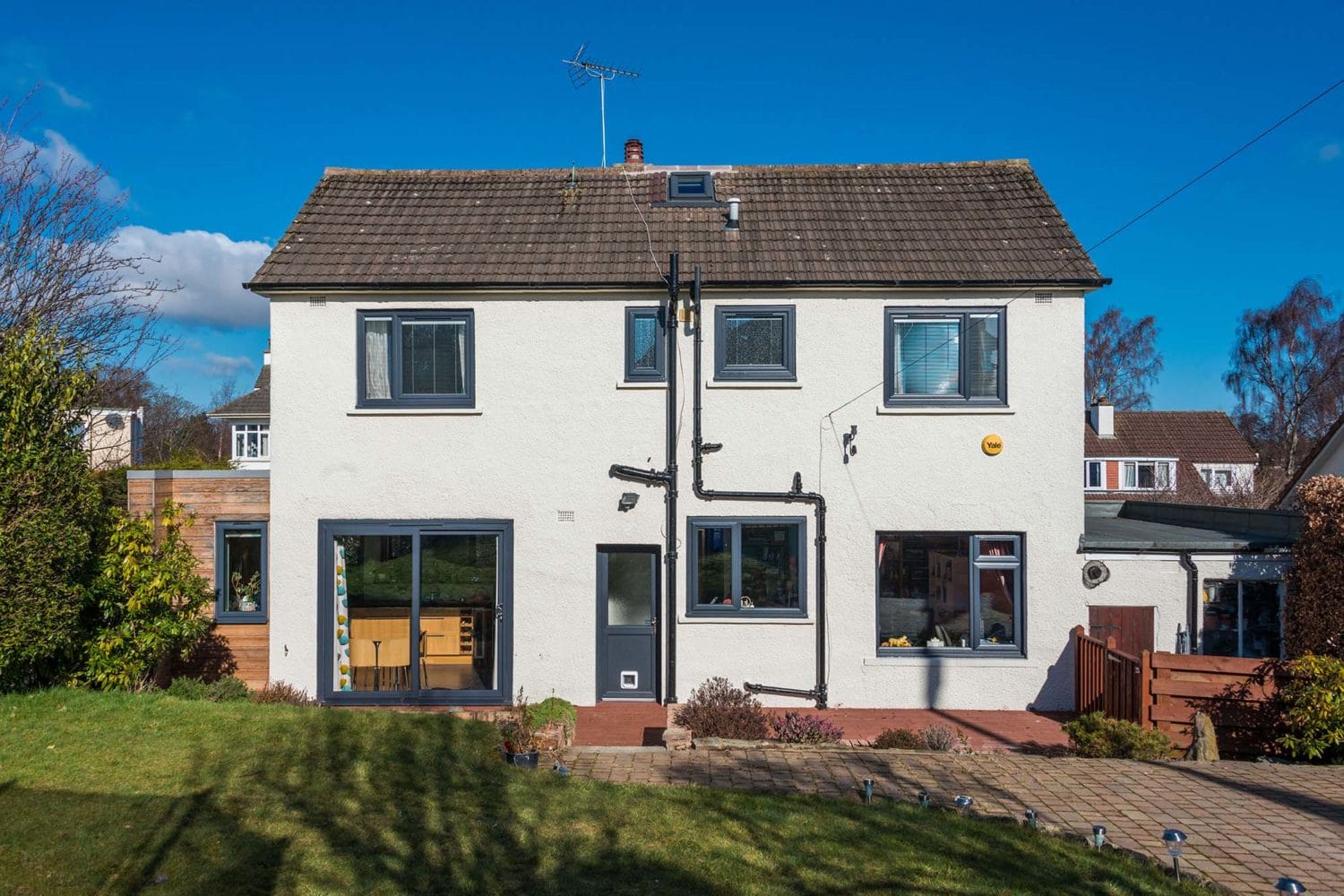 Environmentally Friendly Home Improvements
Modern homeowners are more eco conscious than ever, and we can't ignore the environmental effects of undertaking a home improvement project or our carbon footprint. If you desire to install the most energy efficient and environmentally friendly home improvement as possible, our range is the solution.
We achieve low U-values and impressive energy ratings, which have a greener impact on the planet. Our products aren't the only eco conscious solution though. At SRJ, we are on a mission to be as sustainable as possible. For more information on what we do for the environment, read our guide today.
Home Office Spaces
Following the pandemic in 2020, an increased number of people are working from home. While doing so has many benefits, working from a kitchen table or busy living space isn't always the most productive or long term solution. Many homeowners are choosing to create their own home office space by investing in an orangery, conservatory, or home extension. At SRJ, we work with only the best names in the industry. So when you choose a new living space with us, you'll benefit from Ultraframe's elite range.
Popular home office trends in 2023 include decorating your space with leafy house plants and inviting in as much natural light as possible. For a comfortable working environment all year round, why not choose one of our market leading conservatory or orangery installations?
With our range of frame colours, configurations, and hardware, we offer our customers the opportunity to customise their new space. Whatever you want your new home office to look like, we can work with you to design the perfect space.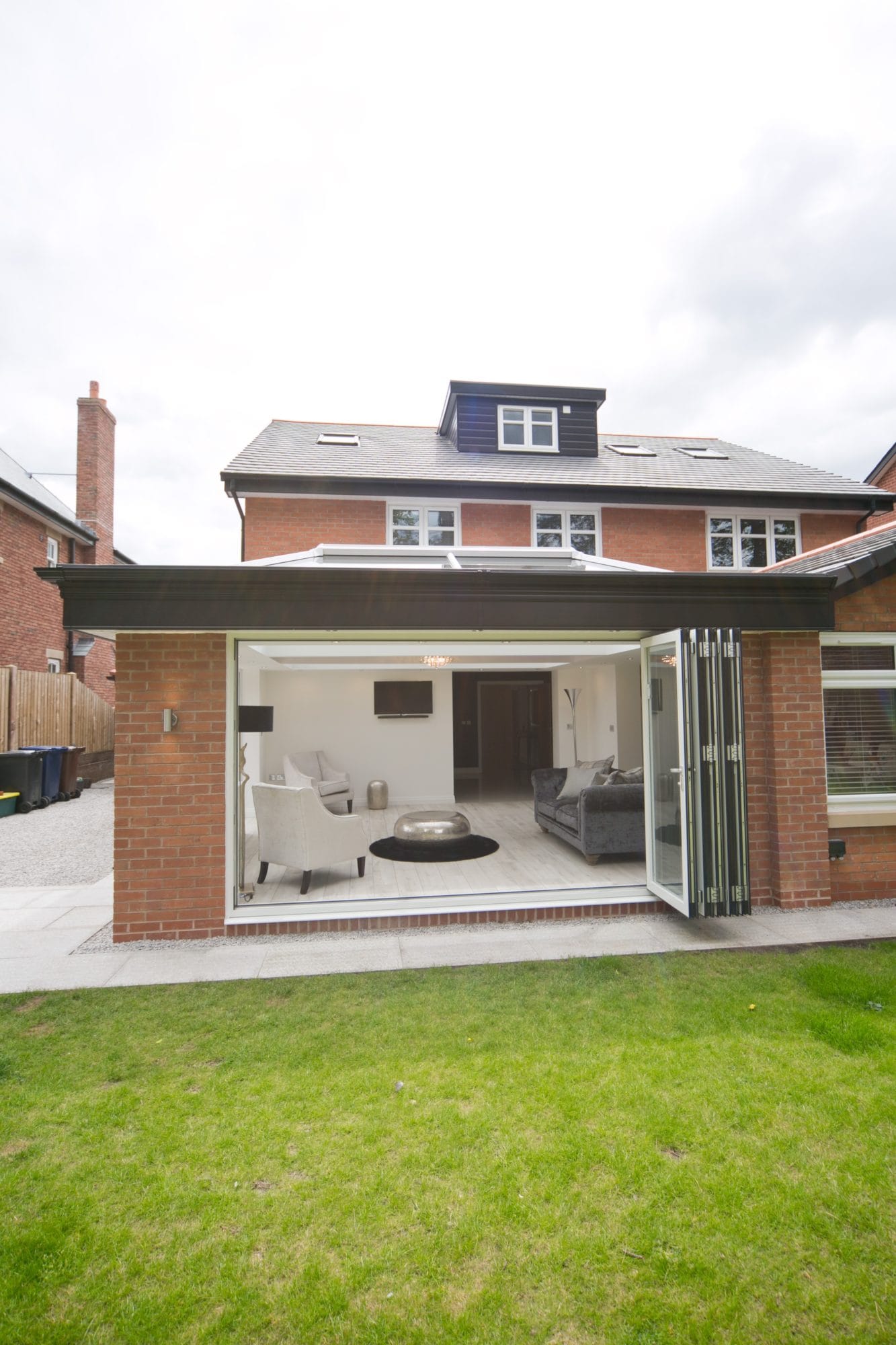 Stay On Trend with SRJ Windows
Now that you know the most popular home improvement trends of 2023, why not get in touch with our team today to start your own project?
If you have your dream design in mind already, use our online quoting engine to receive a bespoke, no obligation quote. Simply enter a few key details and specifications, and our team will be back in touch to arrange a home visit.
Alternatively, call 01383 851951 to talk to our knowledgeable team and discuss the best home improvement project for your property. You can also get in touch via our online contact form. We look forward to hearing from you and helping to keep your home on trend in 2023.
Categories: Updates