Composite Doors provide the Dunfermline or Fife homeowner with an excellent way to welcome people to their property. Despite looking like a traditional wooden door, these doors don't come with the same high maintenance headaches. These doors can be customised in a range of woodgrain or colour foils, allowing the homeowner to have their house stand out from the rest of the street.
But what are composite doors and what are the benefits? The SRJ team has created this advice article providing a bit more information on the composite door.
---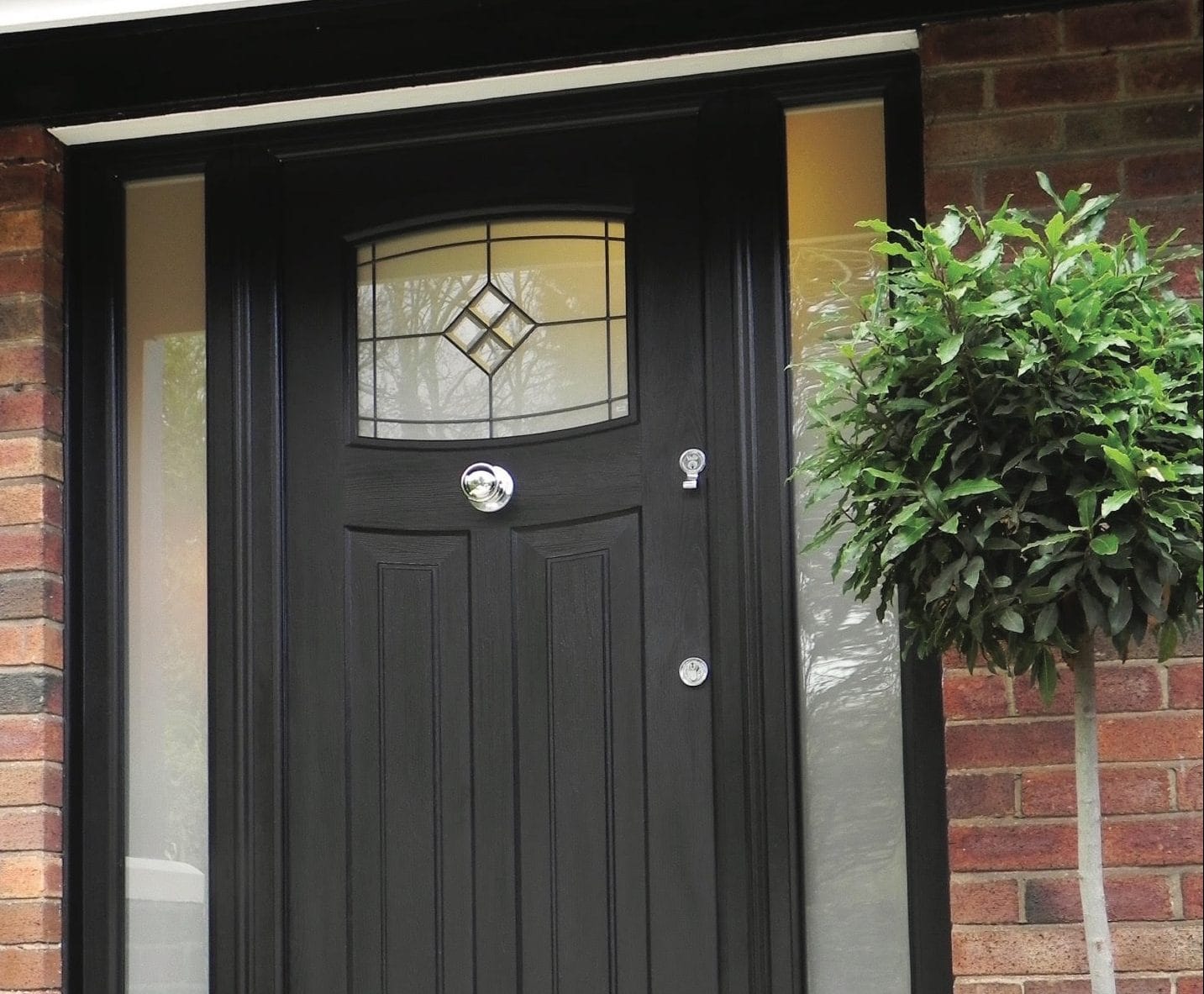 ---
What is a Composite Door?
Composite Doors are designed with a composite material. The composite material is made with several high quality materials such as timber and plastic. These front doors often have an internal core that offers far superior benefits to standard timber alternatives.
Created with stable fibre glass reinforcement, or with a GRP skin, composite doors offer the wood look without the high maintenance headaches of that material. The door does not mark easily and will continue to retain its quality, even after regular exposure to the elements. Unlike wood designs, composite doors will not warp, bow, rot, twist, flake, crack or discolour. The only maintenance they require is an occasional wipe down with a damp cloth to maintain the good-as-new look.
---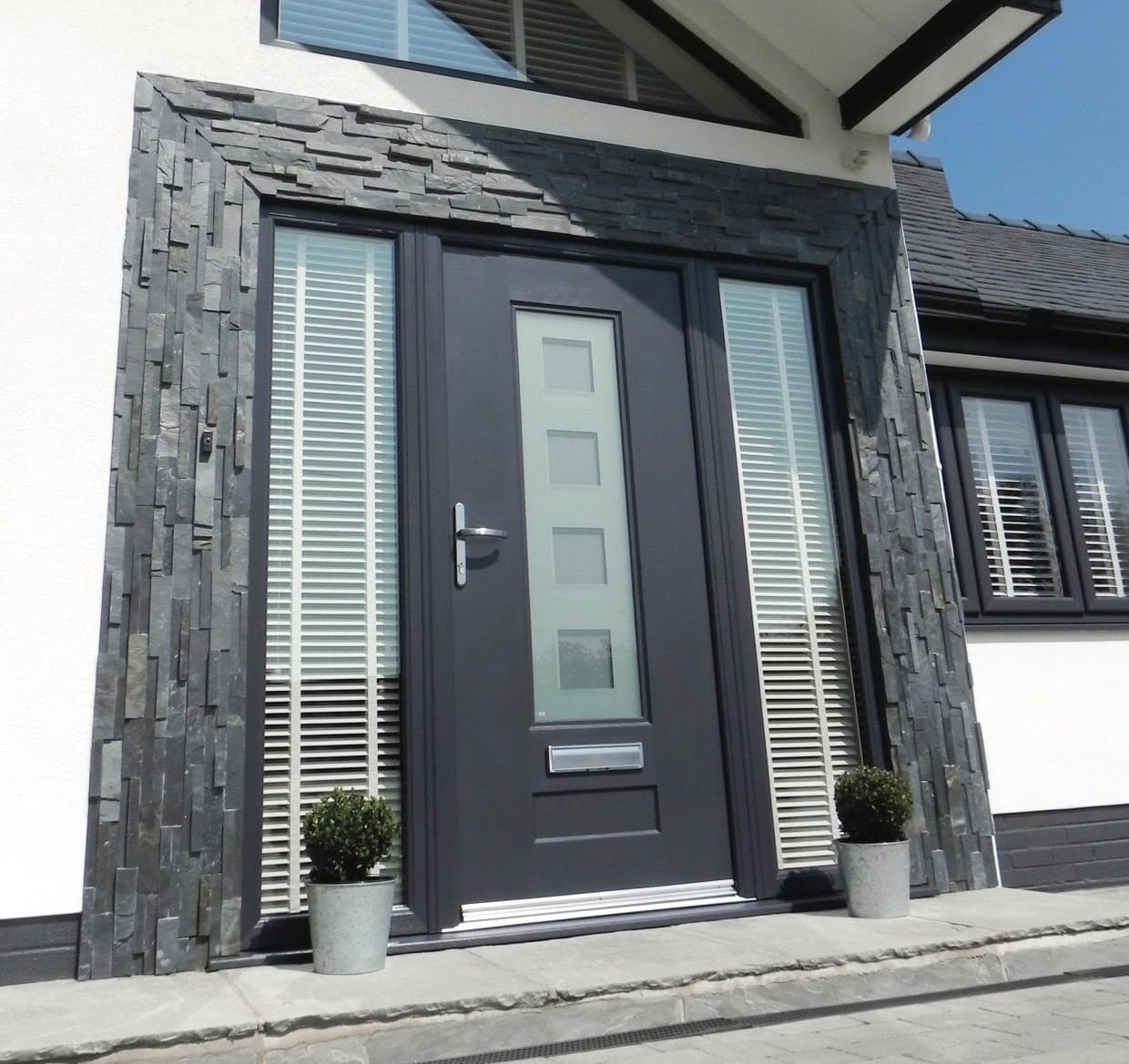 ---
Robust Design
Compared to a uPVC front door, composite doors offer a greater deal of strength and robustness. Most composite designs are built with a 40mm core as standard, but some installers, such as SRJ, offer a 70mm design. This makes the door strong and resistant to impact.
The rigidity of the composite door is built on further through the addition of multi-point locking. This locking is installed at multiple points across the frame to eliminate any potential weak spots that could be exploited. Optional hook bolts or latches can be incorporated into the design to fully protect your Dunfermline home from modern burglary methods.
Customisable Design
Unlike a standard wooden door, the composite design is extremely customisable. The first customisable feature is colour, with a range of woodgrain foil and colour options available. These colours can maintain the character of your home or make your property stand out. Imbued within the material, the colour does not diminish after exposure to the elements, only needing an occasional wipe down with a damp cloth to maintain the good-as-new look.
Other customisable features of composite doors include glazing. Decorative glazing can be incorporated into the design, letting you flood your home with light. Double or triple glazed options are available, increasing the general thermal performance of the door.
---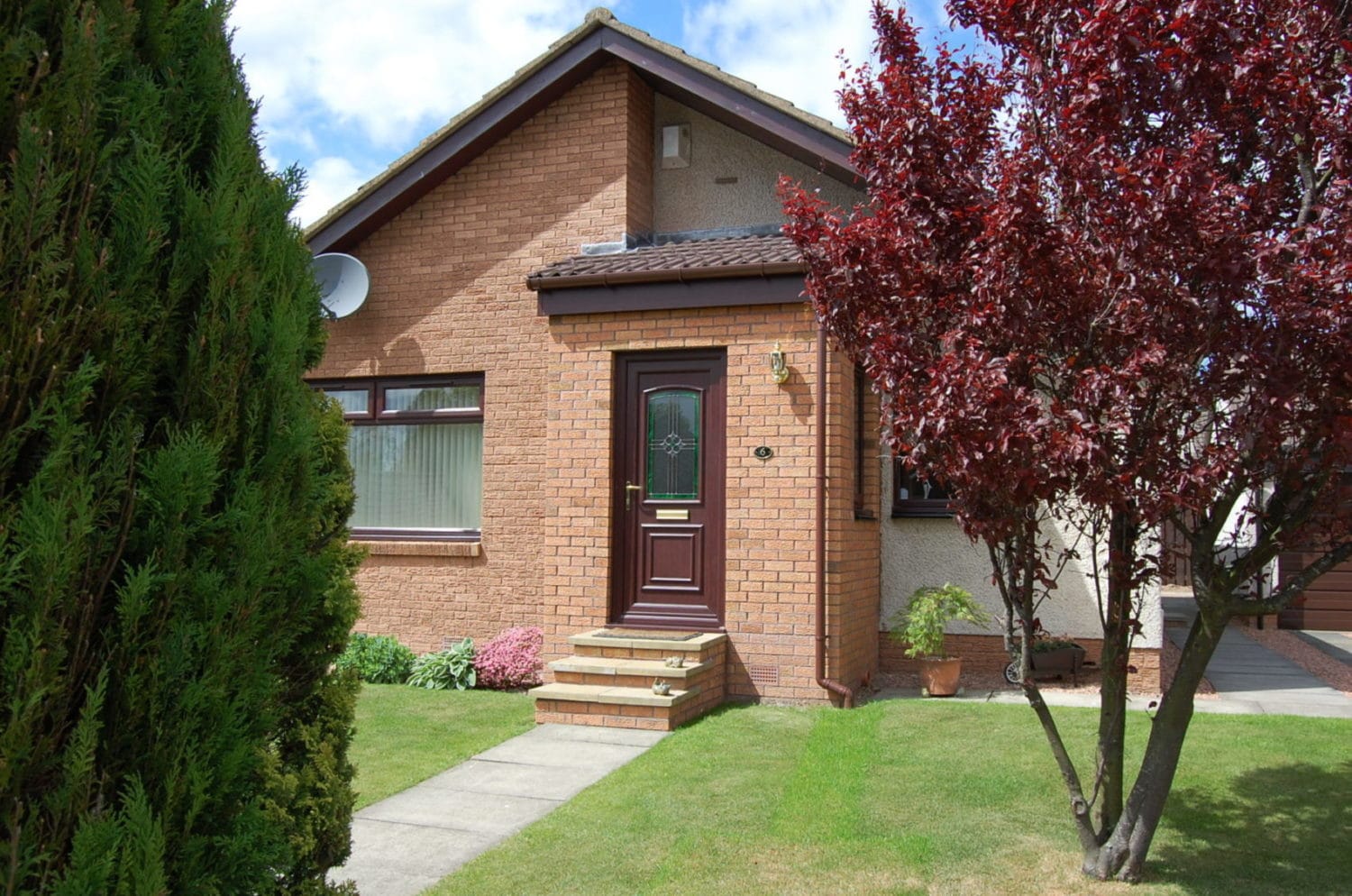 ---
Inspired to Get a Composite Door?
If you've been inspired to get a composite door, don't hesitate to get in touch. You can call the SRJ team on 01383 851 951 or fill out our online contact form to discuss our composite doors.
For those with a door style in mind, start an online quote. Just enter a few details to receive a bespoke estimate, with no obligation to book.
Or you can call us to book an appointment to discuss our composite doors face-to-face at our showroom.
Categories: Help & Advice