New windows can add many benefits to your home, from letting in more natural light, to making your home more energy efficient. This means they can be a great investment for all sorts of properties, whether it's a fairly new property in the Rosyth area, or a country home in a village such as saline. However, it's important that the windows you add are in keeping with the style of the home, so choosing the right look is important. Luckily, there are many different styles of windows available nowadays, so here are some things to think about.
Period Properties
In and around the Dunfermline area, you'll find a large number of beautiful period properties. While these homes look beautiful, they sometimes have older, impractical features such as single glazing, so replacing them with uPVC windows is no doubt something you'll be considering. Adding new windows to an older property has many advantages including:
Insulating the home
Avoiding damp and condensation
Replacing old glass, which can be misty and unclear
Easier operation – some old window frames can get frozen and stuck
Ideally, you'll want to match the current windows as much as possible, so you can be sure the windows look good, but don't stand out too much. Nowadays, there are endless style combinations available, so you can opt for styles such as sash windows, which have vintage charm, but are much more energy efficient than older windows.
Coloured uPVC is also popular for those who live in period properties, as this doesn't stand out as much as white frames. You can choose uPVC with wood effects, giving you the rustic, charming look of wooden windows, but without the risk of the frames getting damp and rotten in the rainy Scottish weather.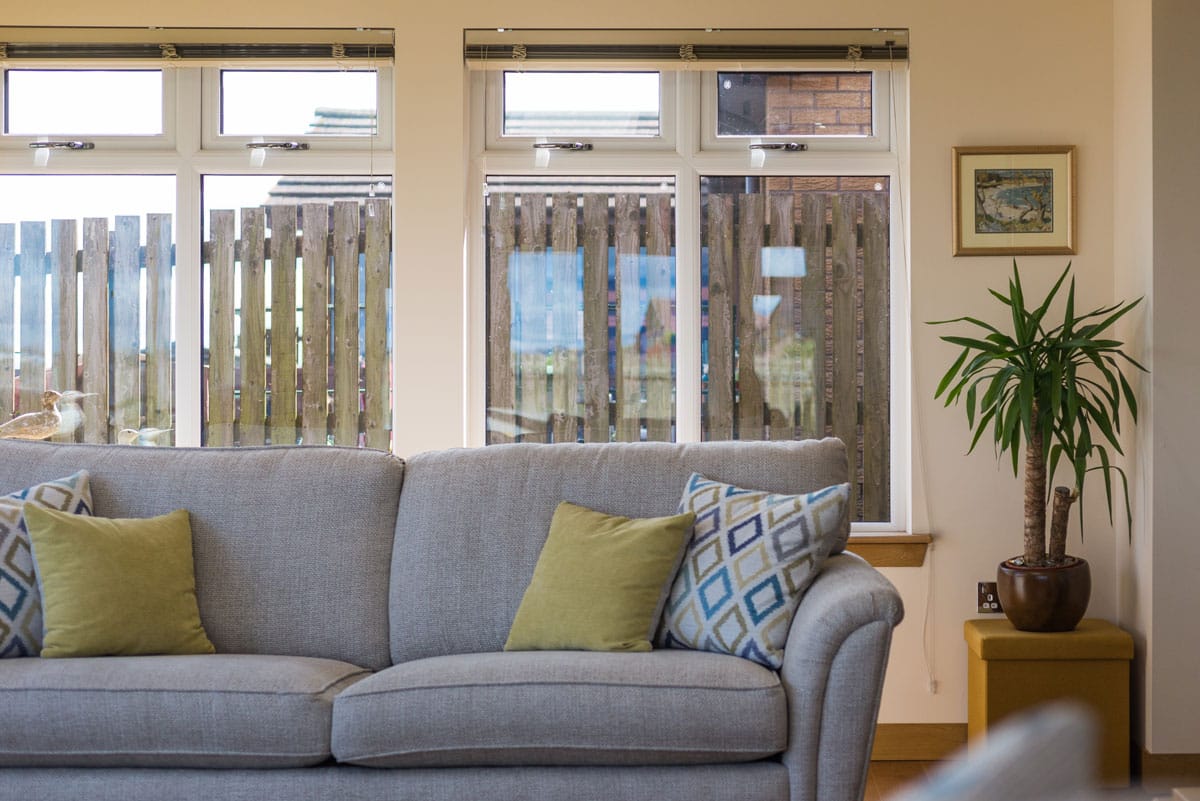 Modern Properties
Most new windows last about 20, and up to 30 years, but if you have a newer home built in the 1990's, then you might be considering changing your windows. Newer homes often have styles such as tilt and turn windows, meaning it's usually easy to find windows that match the current ones in place.
Modern homes often suit the look of crisp white windows, and choosing uPVC means your windows will be low maintenance, with windows easy to wash, and the frames simply needing the occasional wipe with a damp cloth.
Some people who live in modern homes complain that their windows are a little small, so you may want to upgrade. Adding bay windows and other interesting features can let more light into your home, as well as adding character to newer properties. Little details such as window grids can also add a bit more privacy, and give your home a unique style.
If you are considering adding new windows to your home, contact SRJ windows who are based at Macintosh House, Innova Campus, Viking Way, Rosyth, near Dunfermline, KY11 2UU. Drop into our showroom for style inspiration, or call 01383 851 951 for a free quote.
Categories: Updates