New Windows are a long term investment for any home, so it's no surprise that the safety and security of windows are a top priority for many homeowners. Windows are a weak spot often targeted by unwanted intruders, so it's vital they can handle impact as well as adverse weather conditions. Although sash windows look fantastic, are they a safe choice for your home?
Keep Your Home Safe With Sash Windows
Sash windows are an incredibly secure installation, giving homeowners peace of mind that their property, family and belongings are safe.
All the flush sash windows we install have been designed and manufactured using a high quality, acrylic modified uPVC profile. This high performance, multi-chambered design enables these sash windows to achieve BS EN 12608 and BS EN ISO 9001 approved standards.
It's not just the structure of our windows that will offer you security. Our sash windows feature a range of locking systems, stops and bolts, adding another layer of protection to the home.
The multi-chambered window design not only allows our sash windows to achieve an industry leading level of inherent strength and security. This fully enclosed reinforcement feature can be enhanced even further with aluminium and/or steel reinforcement. It has never been easier to protect your property without compromising on visual appeal.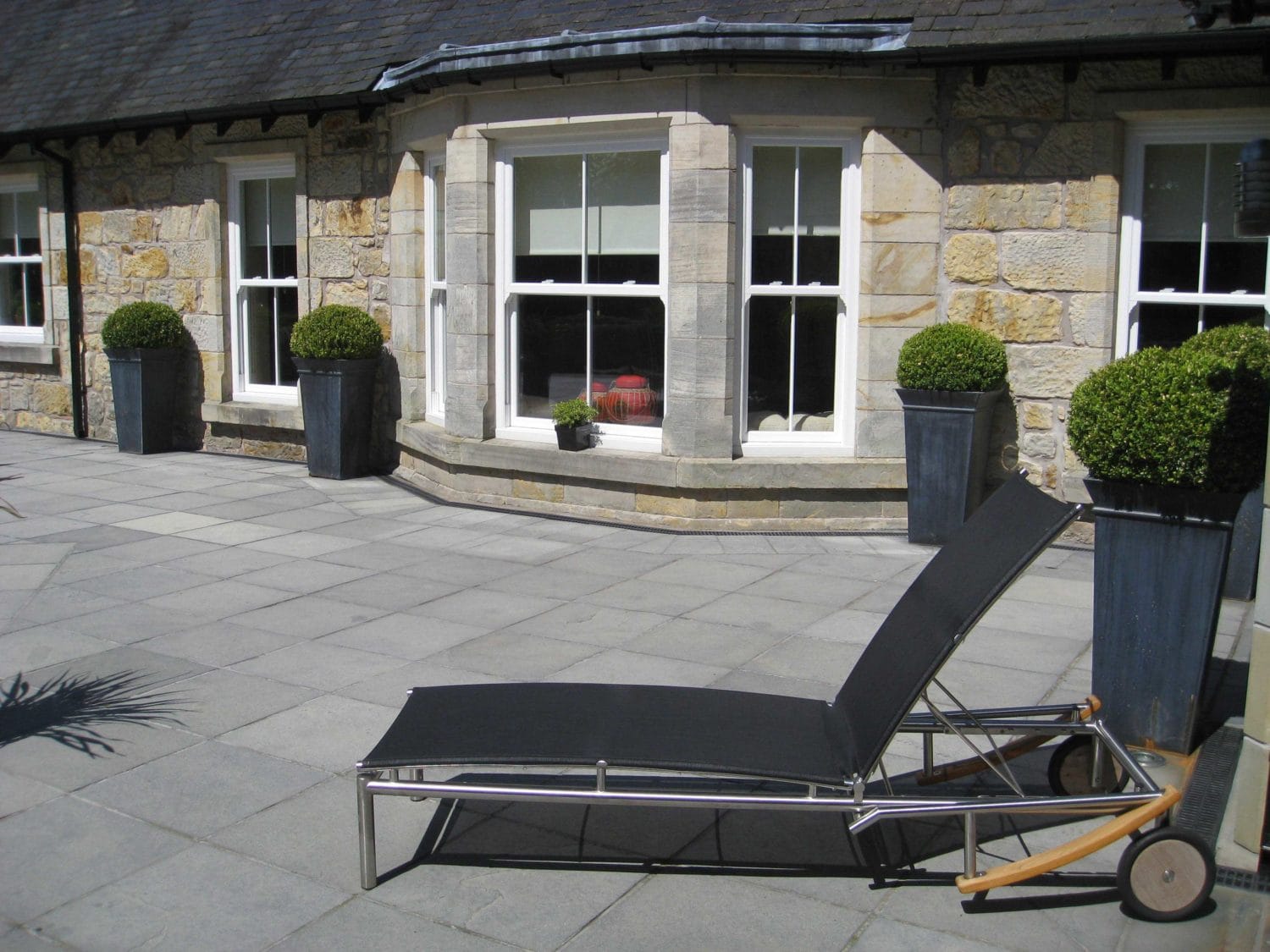 Why Do Sash Windows Stand Out On The Market
Unlike other uPVC windows available on the market, these designs can ventilate your home without needing to be opened fully. Let air run through your home without worrying about the security of your space being compromised.
Sash windows are a fantastic installation for ground floors, thanks to their enhanced level of safety.  These windows can also come with sash stops which allow the window to be secure and open. The sash screws go through the meeting rails of the bottom and top sash locking them together.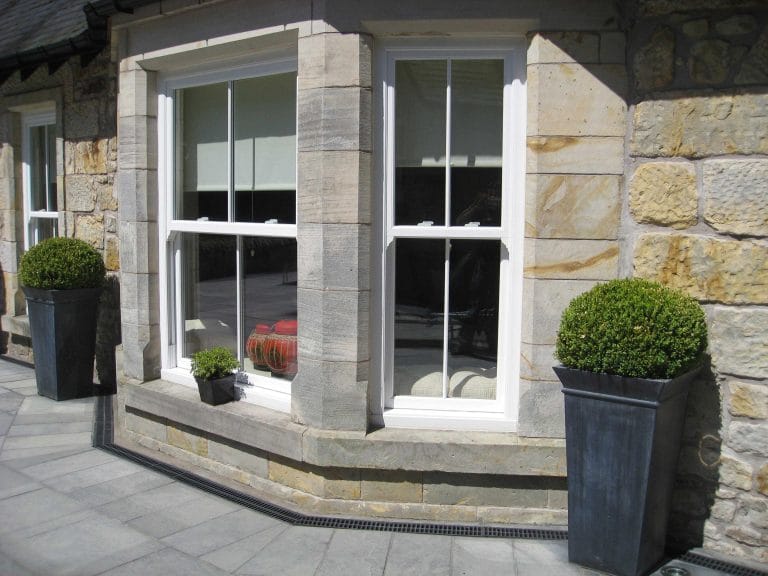 Child Friendly Sash Windows
Sash windows can be installed into children's bedrooms without concern for their safety. You can easily position the locks on the windows so that children are unable to open them. Ventilate their room by opening and then locking the top of the window, rather than the bottom.
Since our range of uPVC sash windows is also strong and robust, they aren't easy for a child to open by themselves. You won't have to worry about their little fingers getting trapped either, thanks to the added security features.
Double Glazed As Standard
Our sash windows are double glazed as standard. Double glazing comes with a range of fantastic benefits, including security, thermal efficiency and kerb appeal. Double glazed windows will deter unwanted intruders because they know how robust and noisy they are.
Double glazed sash windows are much more secure in comparison to single glazing. This is why every window and door we install is double glazed as standard. Get in touch today to learn more about the benefits of double glazing.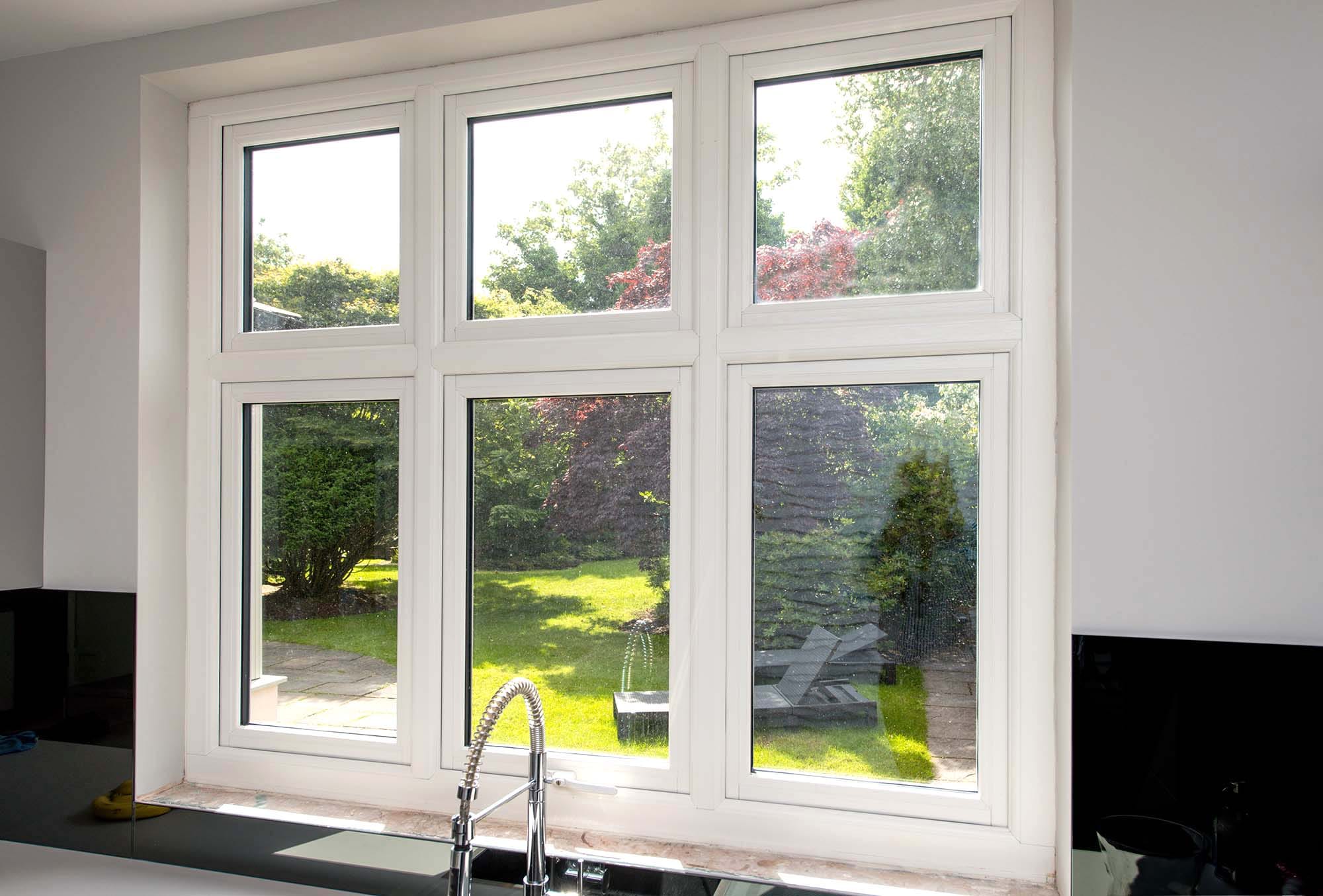 Long Lasting Smooth Operation
The modern design of our range of sash windows ensures the carriages move gently sideways for optimal motion. This means they will safely glide open and close with every lift. This feature also offsets the weight of the sash, making it easy to lift and close, even for homeowners with mobility issues. This sash design also promotes an effective gap ventilation, without having a negative effect on the performance.
How To Maintain The Safety Of Sash Windows
Whilst sash windows are inherently secure, how you maintain them will be key to their long lasting performance. This style of window will remain safe as long as the component materials like the glazed and locks installed are kept in good working order.
The good news is, unlike traditional sash windows, the profiles need very little maintenance. Outdated and underperforming windows are known for cracking, twisting and warping over time. This is something you don't need to worry about when it comes to the upkeep of your installation.
Enjoy the timeless look of classic sash windows without the maintenance headache when you chose a profile from our uPVC line. This makes them an ideal replacement for authentic timber or steel windows in your home.
Call Us Today to Purchase Your Sash Windows
Are you thinking about having sash windows installed in your property? We can help transform the way a space looks and performs.
Get in touch with our team by using our online quoting engine. Get a free, bespoke quote that is based on your exact specifications and design preferences.
Alternatively, you can get in touch with us by using our online contact form if you have any queries about our products, services or prices. We will be happy to help you get a safe installation for your property.
Categories: Help & Advice, Windows