If you ask anyone what their favourite thing about their home is and they will usually tell you it's the location. And how do you appreciate that location? Through your windows! The design of your windows has a huge influence your home, both inside and out, and with the numerous designs out there, from tilt and turn windows to Velux windows, to choose from, you can find something that suits your home, personality and lifestyle. We've made a list of six ways that window design can change your home.
1. Frame the Perfect View
Your windows are there to let you admire the view, whether it's of the rolling hills or the buzzing city streets. Huge bay windows really capture the outdoors so that you can enjoy your part of the world. So, if you're choosing new windows for your home, make sure you take advantage of those views.
2. Let the Natural Light Flood In
We need lots of natural light to thrive as humans, so it's no surprise that the dark brings us down and decreases our energy. Windows are more than just holes in the wall – they let in all that health giving light, boosting our mind and spirit, and even our bodies. So, maximise the amount of light in your home with some sash windows.
3. Open Up Your Ceilings
Homeowners often forget they have a 5th wall – the roof. Add some skylights to let the natural light in but still offer you privacy for a study or bedroom. With all the modern options available, these can make an easy and stylish addition to your room.
4. Protect Against the Elements
Tilt and turn windows are a fantastic option in our wet climate. If you want to keep your home ventilated with fresh air, but hate the rain soaking the curtains or the wind knocking over household ornaments, then these are an ideal solution. uPVC windows also offer you the insulation required to survive a rough winter.
5. Choose Windows to Complement the Room
If you are having your home designed and built from scratch (lucky you!) then you can plan where your windows go. Rooms with tall ceilings will look great with sash windows and bay windows will give the illusion of more space to smaller rooms. If the rooms have lower ceilings, then place the sill lower to the floor, so you can still get all that light streaming through.
6. Use Shapes and Sizes to Stand Out
If you're updating your home, or building on an extension, don't be afraid to think outside the box when it comes to your windows. Make the most of your outdoors by installing floor to ceiling windows, or even french doors if you want to access the outside. Look at all the options available to you and decide what's best.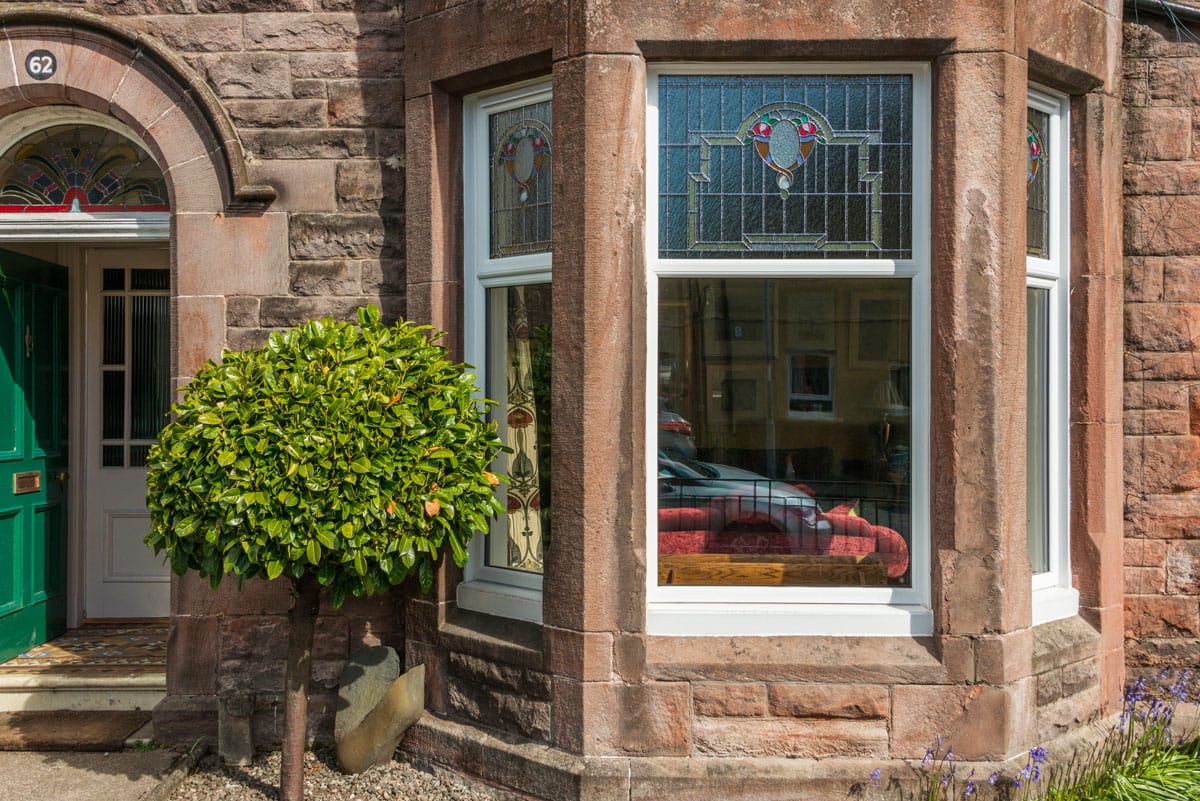 Contact the Experts for Windows
SRJ windows are experts in hand-finished windows so you know you are getting the best value for money. From bay windows to bi-fold doors, we can help you out with the perfect addition to your home. Make an enquiry online, call 01383 851 951 today or simply drop in our showroom at Macintosh House, Innova Campus, Viking Way, Rosyth, near Dunfermline, KY11 2UU.
Categories: Updates