Here at SRJ Windows, we have been installing conservatories and house extensions in your home for the last 25 years. House extensions come in many different forms, including a conservatory or a sunroom. With the amount of choice available, there are many reasons why you should extend it. This article will give you five reasons why you should extend your home.
Designed Bespoke To Your Needs
 If you are a homeowner who wants to create some style in their home, then an extension can offer that. This is because they come in various colours, styles, and brickwork. Choose a vibrant colour that helps your home stand out or a darker colour like Black, which blends into the existing architecture. An extension or conservatory can complement many doors, including bifold and French doors, so you have a wide range of options. The doors are available in aluminium or uPVC, resilient against tough weather conditions. You can even choose what material you want the extension to be.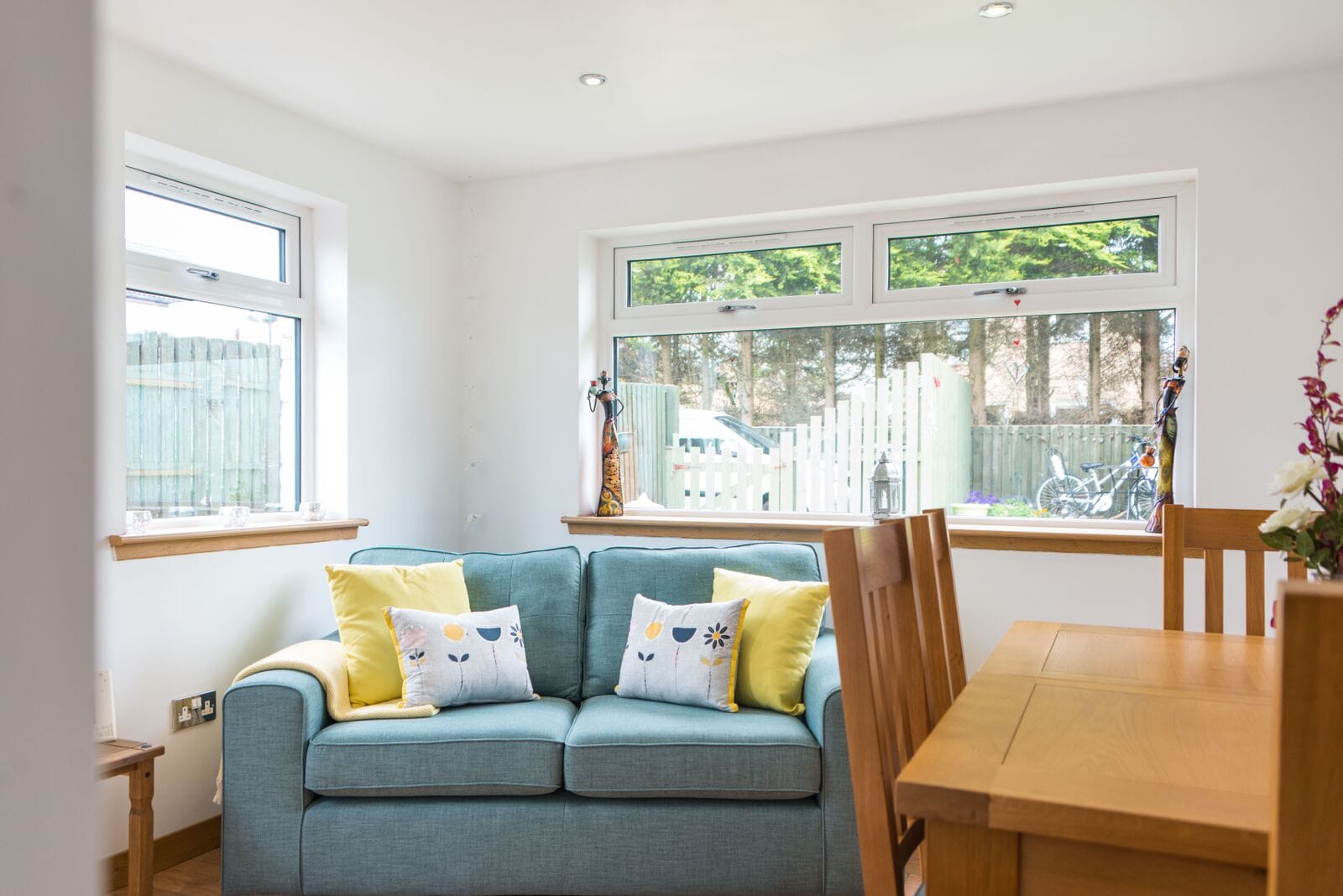 Similar to a conservatory or extension, a sunroom can also be created bespoke to your needs. This is because it can be fitted with glass panels, which give you slim sightlines and beautiful views. This room can be converted into a luxury office space or a place to relax and enjoy your garden. Whatever you choose, at SRJ, we are here to help you and are always up for a challenge.
Adds Value To Your Property 
When you install an extension or sunroom, it creates a brand new room in your home. This will boost its market value because it creates the illusion of a bigger space. This will alert your home to potential buyers because they will see enormous potential. The space connects seamlessly with the garden, perfect for a family to move in. By installing an extension, with SRJ, you will be investing in a high quality build that will last a very long time.
One of the main reasons to install an extension or a sunroom into your property is to bring the value up so you can sell it. When you add an extension to your home, you will sell the home for much more than you bought it for originally. This gives you the freedom to enjoy your new living space while understanding that you will get your money back in the future. A sunroom can also increase your property value because you can use it as a room of luxury. If you have a hobby such as reading or painting, a sunroom is a perfect place to complete it.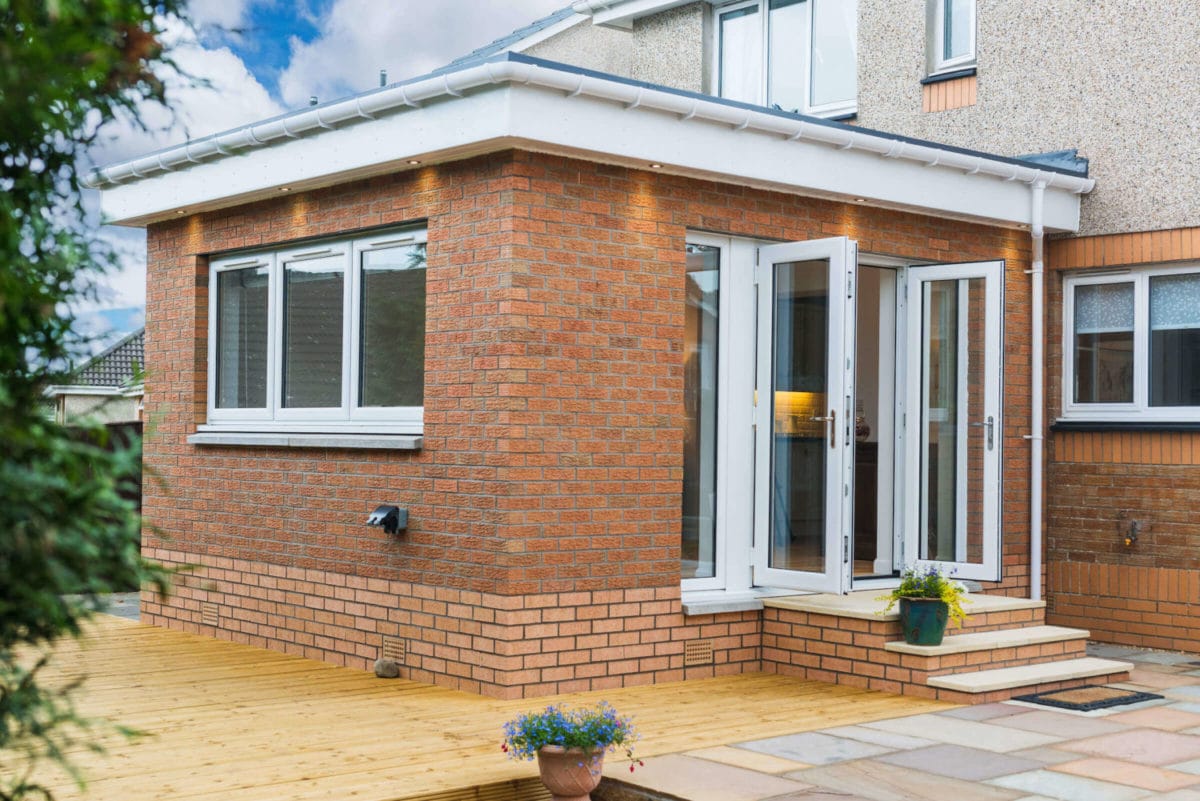 You Are Starting a Home Gym
 If you are looking at getting more health and fitness orientated, you might be looking at installing a gym in your home. By using a gym in your extension or sunroom, you will not only save money on a gym membership, but you will also gain more privacy. You will also experience plenty of natural light coming into your home all year round, allowing you to benefit from a brighter space.
A new extension will also give your home outstanding heat retention, so you don't have to rely on central heating. If you use the gym in the winter, benefit from a warmer space. If you decide to use the extension as a place to exercise, while it will be expensive to pay for a one time project, it will be worth it in the long run because that way, you will achieve a healthy body with a healthy diet.
4. Various Room Choices 
One of the most important reasons for installing a sunroom or an extension is the variety of room choices you can use. For instance, you can convert your extra room into a kitchen and dining area, ensuring that your family can experience natural light and a private space to socialise. If you have friends or co-workers around your house for the evening, the extra space opens towards the garden, making it a perfect setting for a Friday night gathering. Furthermore, you can even have a cinema room to watch films with the family.
A sunroom is also ideal because it can accommodate large panels of glazing. This enhances the feel of added luxury in your property because it translates into your own space that you have the freedom to enjoy. It can even be used as an en suite bathroom or an extra room for guests to stay in.
5.   Alternative to Moving House 
 An extension is also ideal if you don't want to move house because it will cost less and remove the hassle and anxiety of house hunting. The only thing you will have to worry about is some construction work over the next few months, and then you will be able to live in your spacious property. You will spend more money decorating your new extension and making it look good, tailoring it to your family's needs.
If you have a growing family, you don't need to worry about moving house or finding a new school when you install a house extension because you can stay in the same spot.
Conclusion 
We hope you have found this article helpful in understanding the benefits of a house extension. At SRJ, we have been installing house extensions for many years and are happy to help you get started. To get the ball rolling, fill out our online contact form or call us on 01383 851 951, and our friendly team will get back to you soon.
Categories: House Extensions