With the 2023/2024 football season kicking off, it won't surprise DAFC fans that SRJ are making their appearance on the football kits for the 9th year running. We have continued to show our support to the Scottish League One champions and Pars fans with our signed shirts and merchandise giveaways. But what does it mean to us to be one of the longest running shirt partnerships in Scottish football?
---
What Do We Do for Our Community?
Our local, family run business has been shaped into a reputable company by our experienced and qualified SRJ team. Like the DAFC, we have worked closely with our teammates to bring joy to people across Dunfermline, Fife, Edinburgh and many more areas. Our commitment to providing quality home improvement products and customer service to homeowners like you, has seen our trophy shelf collect over 750 5 star ratings on Trustpilot.
At SRJ, we value our local community and we like to approach our renovation projects with unmatched care and respect. Like our partnership with DAFC, we have supported many other local Scottish charities and community groups. As well as highlighting our ethos, we are also grateful for the opportunities our partnership with DAFC has given us.
---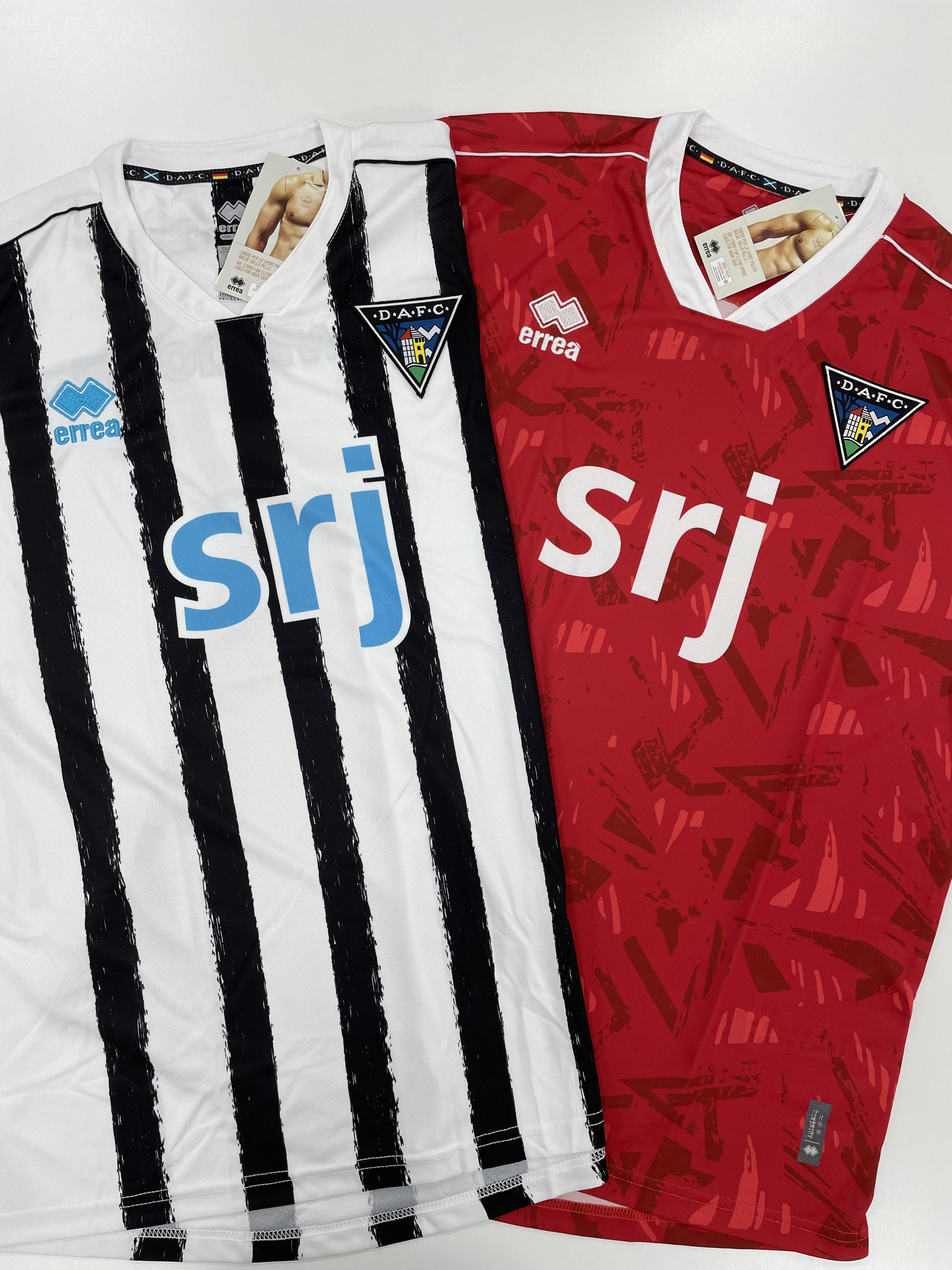 ---
Stephen Macintosh, Managing Director of SRJ Windows, expresses his gratitude:
"We are delighted to extend our support to our local football club and congratulate DAFC on their return to the Championship".
"We value the partnership with the club highly, and we firmly believe that a portion of our growth in the last 9 years since we moved to our new premises in Rosyth has been helped by our association with DAFC. We are looking forward to continuing working together and wish the club and its supporters every success this season".
---
How Can You Show Your Support?
To show your support for DAFC and our partnership, view our latest home and away kits today. If you don't want to miss any of the action, you can also book your tickets for upcoming matches too! As well as showing your support to your local football club, why not show your support to local and family run businesses by undergoing your home renovation project with SRJ today?
---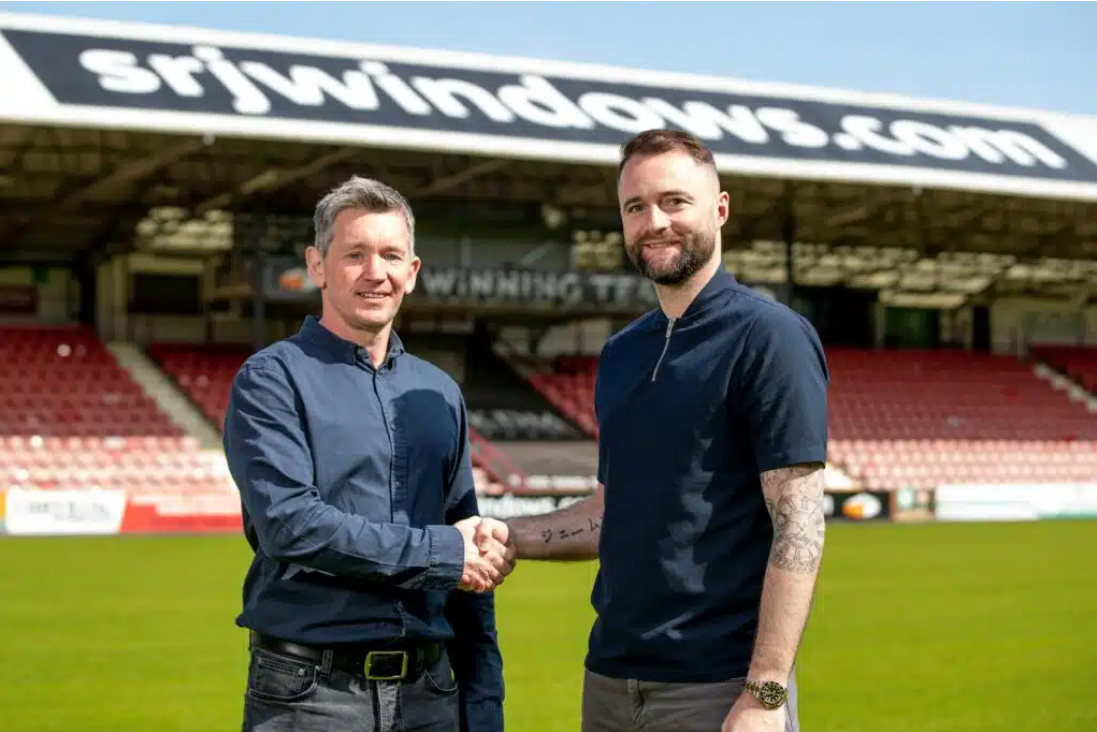 ---
We have partnered with market leading suppliers to provide homeowners with high quality, double glazed windows, doors, conservatories, orangeries, house extensions and conservatory roofs. Whether you're looking to increase the energy efficiency of your property, upgrade from timber windows to modern uPVC or aluminium frames, or even increase your living space, SRJ is determined to meet your needs and exceed your expectations.
To show our community how much we care about their projects, we opened a 4,500 sq ft showroom in Rosyth, so you can make an informed decision before you buy. We are open 7 days a week for your convenience and display a wide range of our stunning double glazed products. You're probably wondering how we take it a step further, but we want to ensure that no one misses out. That's why we created a virtual tour of our showroom so that homeowners who cannot visit our showroom in person can browse our range.
It is obvious that we care about you, our community and what we do. To speak to a team member about your project ambitions, get in touch at 01383 851 951 or leave your contact details and queries here. You can also begin your project by using our free online quoting tool.
---
Categories: Updates