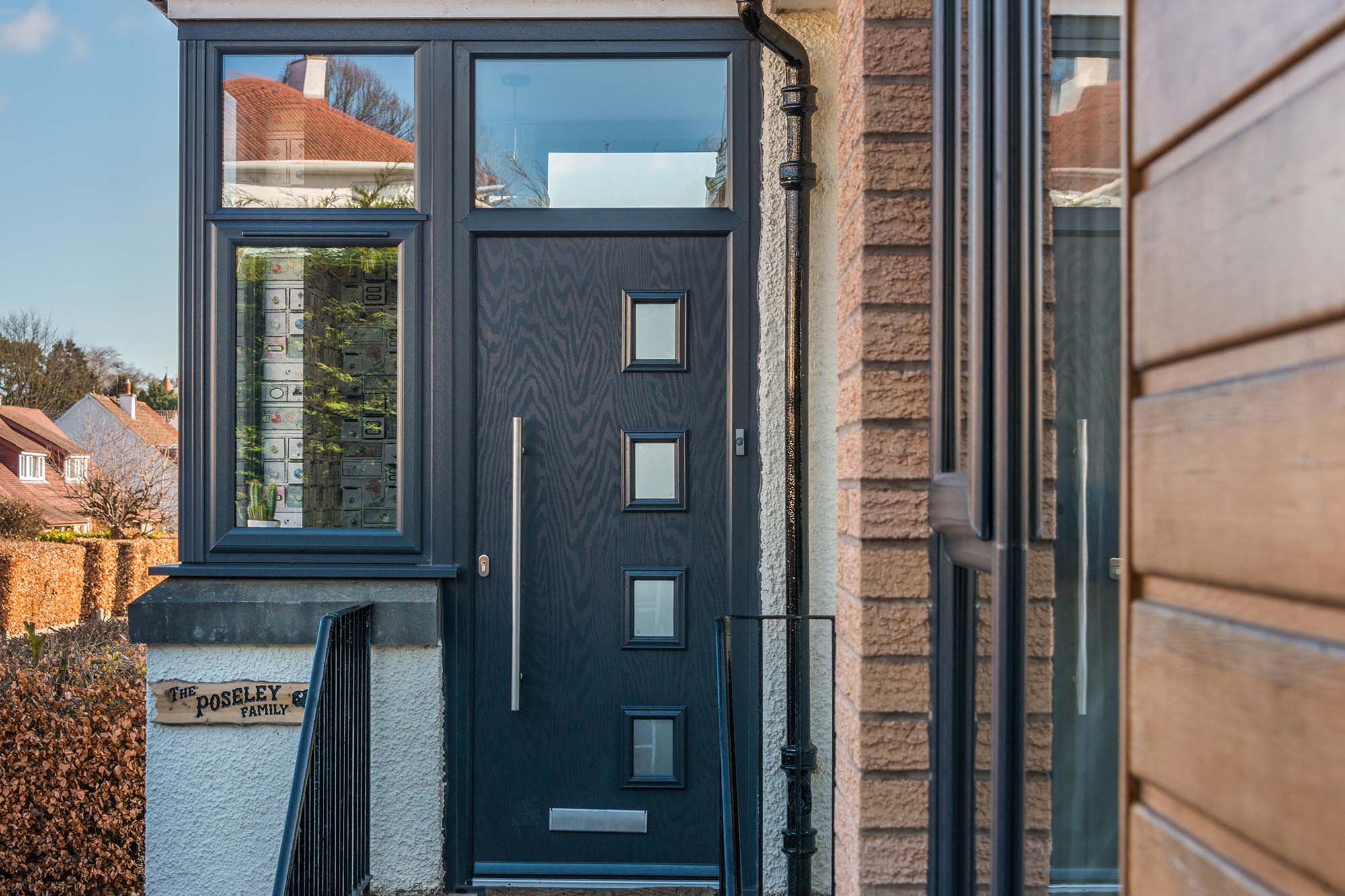 Security
One of, if not the most important reason for choosing a door for your home, is to feel secure. Composite doors provide peace of mind. From the increased resistance to forced security to the toughened glass. The frames are fully reinforced for added strength and security.
Environmental
How efficient are they? Well, while all composite doors are made differently the ones you will find nowadays include various forms of inner insulation as part of the blend of materials, a foam filled core, for thermal efficiency, and a durable outerframe to stop draughts. The properties of a composite door will help to ensure sound reduction and assist your home in losing less heat which will be reflected in your energy bills. Avoid solid timber cored doors at all costs! They are too heavy and moisture absorbance results in swelling.
The Look and Feel
There is a great opportunity to be totally bespoke with the design of a composite door. They are stylish, practical and easy to maintain. You can choose from a woodgrain finish to a stylish aluminium non-woodgrain finish. The variation in colours, design and glass allows you to choose either a very traditional door to a very contemporary design with the latest accessories.
Accessories
The finishing touch! Not to be overlooked, composite doors come with some very stylish door handles, letter boxes and knockers that can really complete the look of the door.
Value for Money
Composite doors are excellent quality, durable and very low maintenance. They are built to last making them an ideal investment for your home.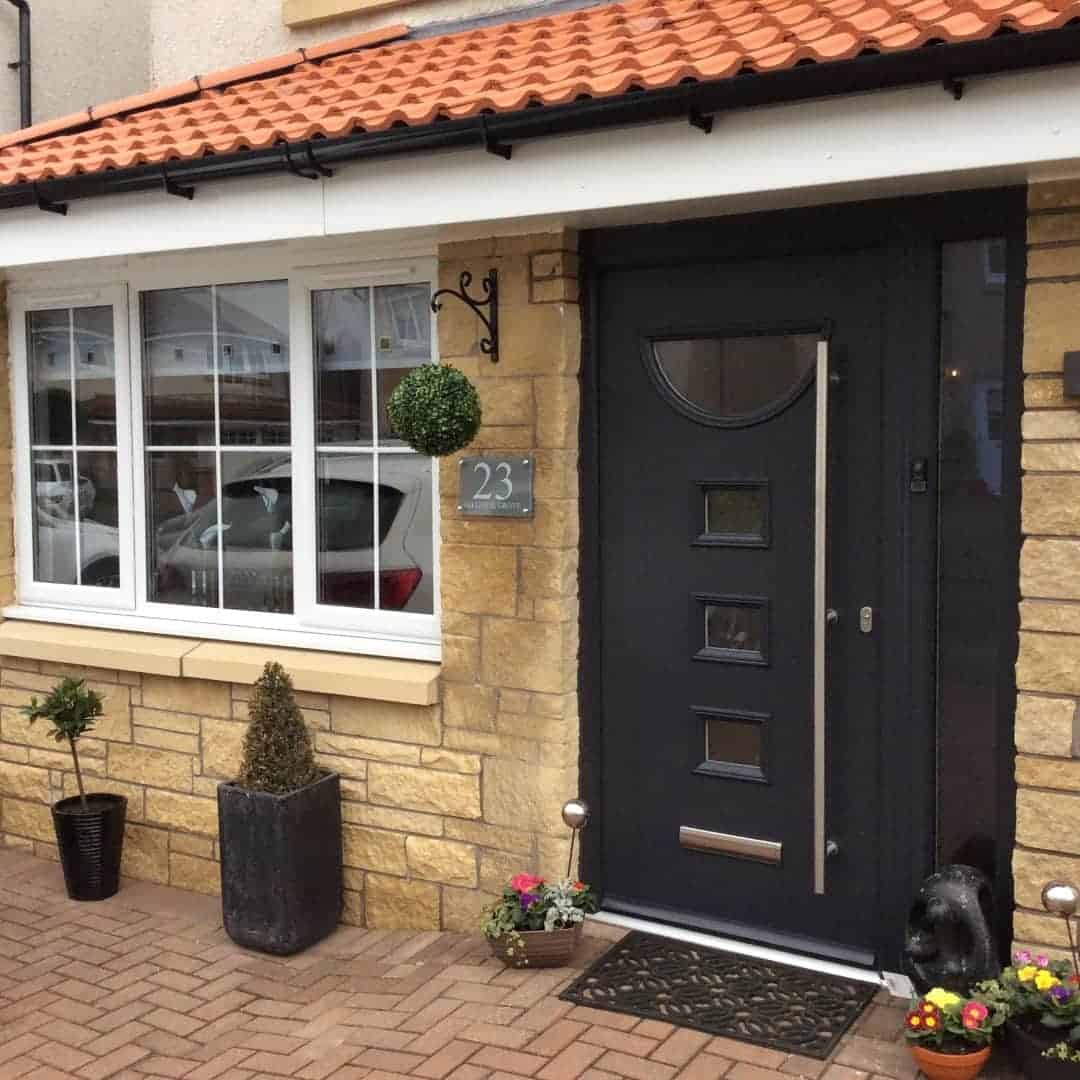 Categories: Updates