Our complaints procedure
If you are not completely happy with our service we would like to hear about it, that way we can put it right. We do everything we can to make sure our customers get the best products and the best service possible; however sometimes we may not get things right first time. We want to:
• Make it easy for you to tell us what went wrong
• Give your complaint the attention it deserves
• Resolve your complaint fairly without delay
• Make sure you are satisfied with how your complaint was handled
How and where to complain
If you are not satisfied with any aspect of our products or service you can tell us about your complaint in the following ways:
• By telephone on 01383 851951
• By email at hello@srjwindows.com
• In person at SRJ (Scotland) Ltd, Macintosh House, Innova Campus, Viking Way, Rosyth, Near Dunfermline, KY11 2UU
• In writing to us at the address above – please address your letter to the Complaints Manager
How long will it take?
We will aim to resolve your complaint straight away but if we cannot, we will write to you within 5 business days to tell you:
• Why we have not resolved your complaint
• Who is dealing with your complaint
• When we will contact you again
We will usually resolve your complaint quickly, but if it is complex it may take longer. We will keep you informed on a regular basis but if you need an update please call us on the number above and ask to speak to the person dealing with your complaint.
If we cannot reach an agreement with you within 8 weeks and your complaint relates to our credit brokerage service we will:
• Send a letter giving our reasons for the delay and an indication of when we expect to provide a final decision, or
• Issue our final decision letter which will explain our final position
Our aim is to resolve all credit brokerage related complaints internally. However, if after receiving our final decision letter or 8 weeks have passed you may have the right to refer your complaint to the Financial Ombudsman Service (FOS).
Financial Ombudsman Service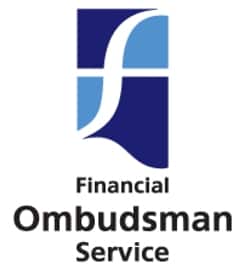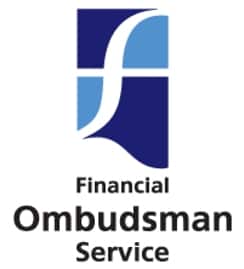 If you want the FOS to look into your complaint you must contact them within six months of the date of our final response letter.
Address: Financial Ombudsman Service, Exchange Tower, London, E14 9SR
Telephone: 0800 0234567
Email: complaint.info@financial-ombudsman.org.uk
Further helpful information can be obtained from visiting their web site at: www.financial-ombudsman.org.uk
SRJ (Scotland ) Ltd, Macintosh House, Innova Campus, Viking Way, Rosyth, Near Dunfermline, KY11 2UU act as a credit broker and offers products from a range of financial providers. We are not paid any commission by the lenders.
Authorised and regulated by the Financial Conduct Authority.
OUR REVIEWS
"I had a front door from this great company and i must admit the service and attention to detail was unsurpassed, the team was friendly, polite and took great care of my house and garden. they worked thru any snags professionally and i have already recommended this company to colleagues also looking for doors and windows I have no hesitation telling folk about the outstanding customer service from this organisation even weeks after installation they proved to be helpful and accommodating our change of mind about a transom bar on a window and they are doing everything they can do to get this tweak all sorted. I am a fan now and would tell anyone to check them out for this type of upgrade (windows doors or information) the show room on site is full of fantastic ideas well worth a visit."


OPENING HOURS
Monday – Friday: 9.00am – 5.00pm
Saturday: 10.00am – 4.00pm (Showroom Only)
Sunday: 11.00am – 4.00pm (Showroom Only)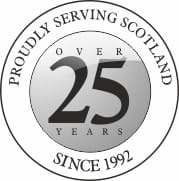 SRJ Windows are proud to be celebrating over 25 years in the business